This Perfume campaign for Eaudemoiselle De Givenchy definitely caught my attention for a variety of reasons. As soon as I saw it, I had to do a double take... Why is Magdalena Frackowiak wearing a long black cloak on what appears to be a beautiful, summer day? By the way she is dressed you expect to see her walking through a cemetery...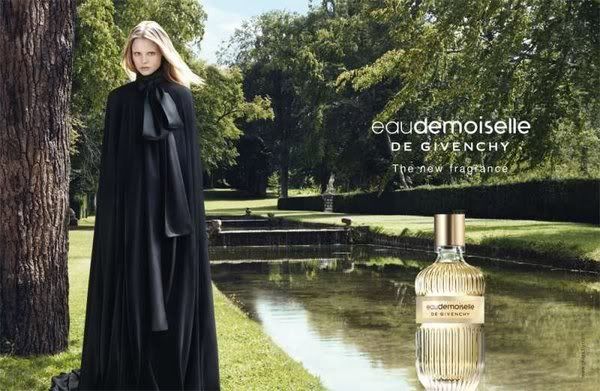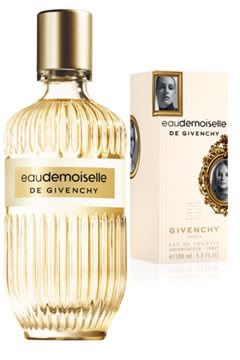 This campaign has a very old, aristocratic feel. However, this is contrasted by the youthfulness of the model and the modern style of the perfume bottle... What are your thoughts on this campaign?
The second designer fragrance by Givenchy is called "Dance With Givenchy," and is shown below.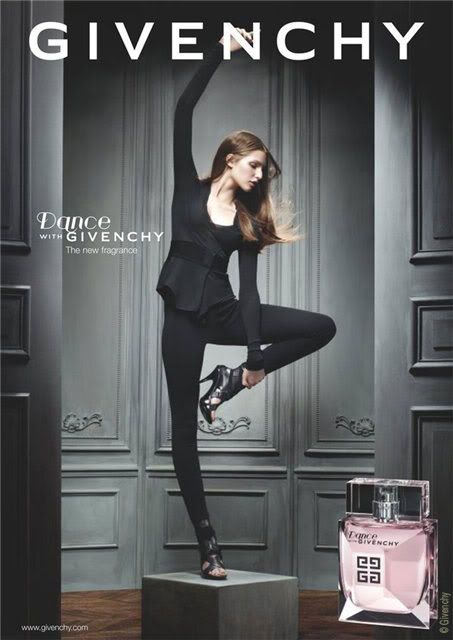 The model in this campaign is Kelsey Van Mook. Her pose reminds me of those old fashioned jewelery boxes with the ballerinas inside that spin and play music... However the model's outfit is very contemporary with sleek cut lines and all black. Maybe Givenchy is trying to demonstrate the past and the present coming together in these ads? Old fashioned with a contemporary twist perhaps?
What are your thoughts? Which perfume would you buy?
xox Katie-Lu