I have a few weaknesses.... which include tall guys, dark chocolate and
antiques
. Yes, you heard me, Antiques! I'm quite the old lady in that sense....I love anything vintage and anything that contains history. That is why I loved the day Meggasus and I recently spent together, when we ventured over to Colinsville, which is home to the best antique store we've ever been in called "Antiques on the Farmington"... We took a few pictures along the way that we thought you would enjoy!
We took a photo of the inside just so you could get a sense of just how massive this antique store is... and this was only one of two floors!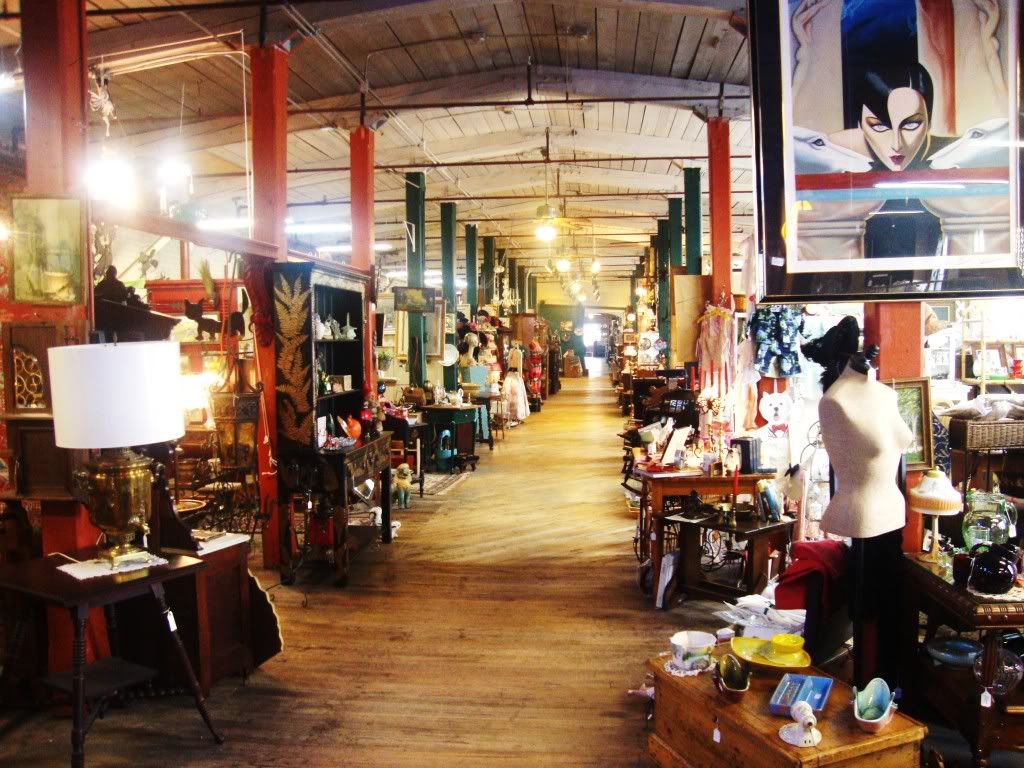 Meggasus and I couldn't get over the amazing selection of antique jewelry! Each piece was unique . Take a look at one of the displays....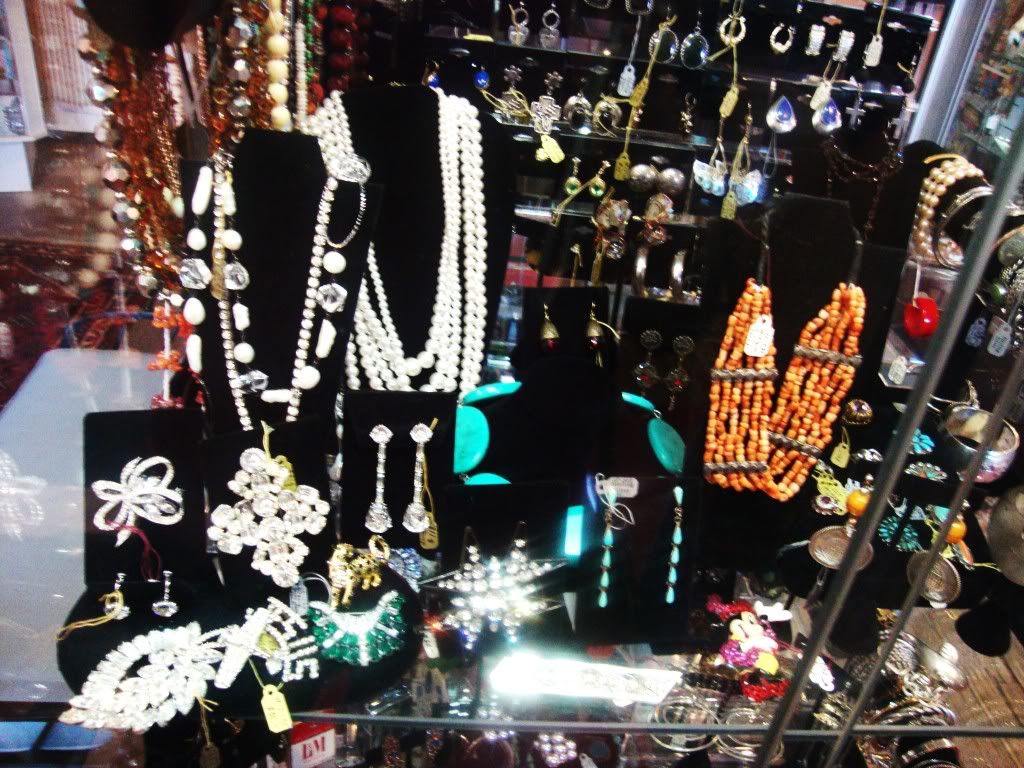 We just adored these rings!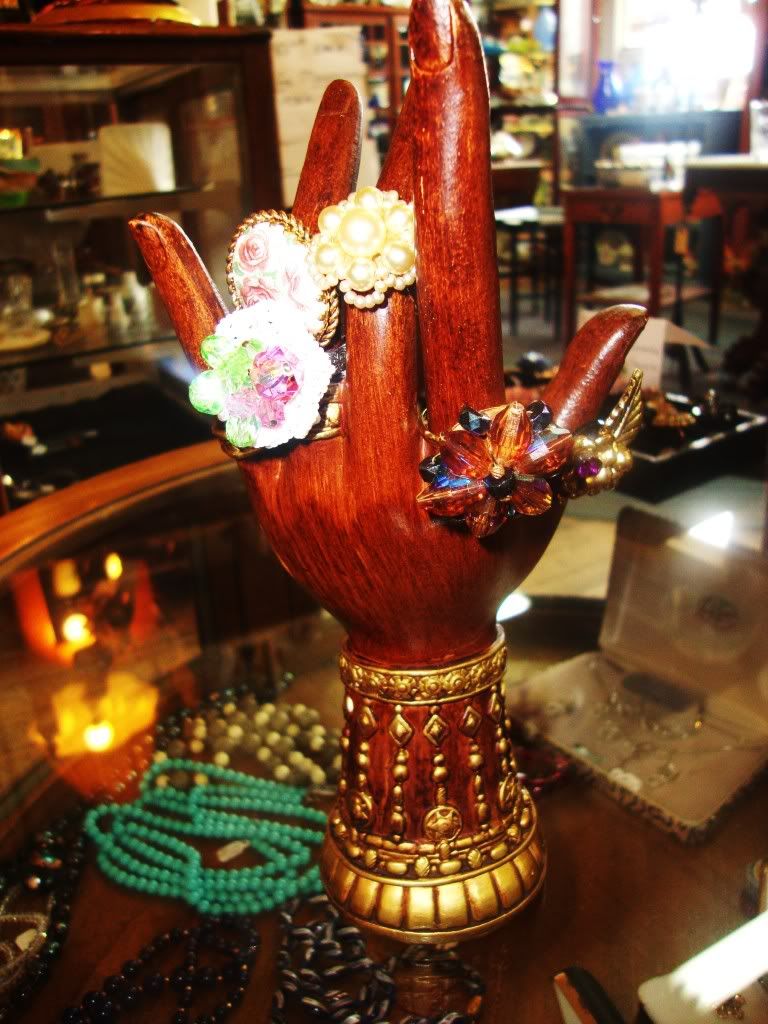 There were too many scarves to count!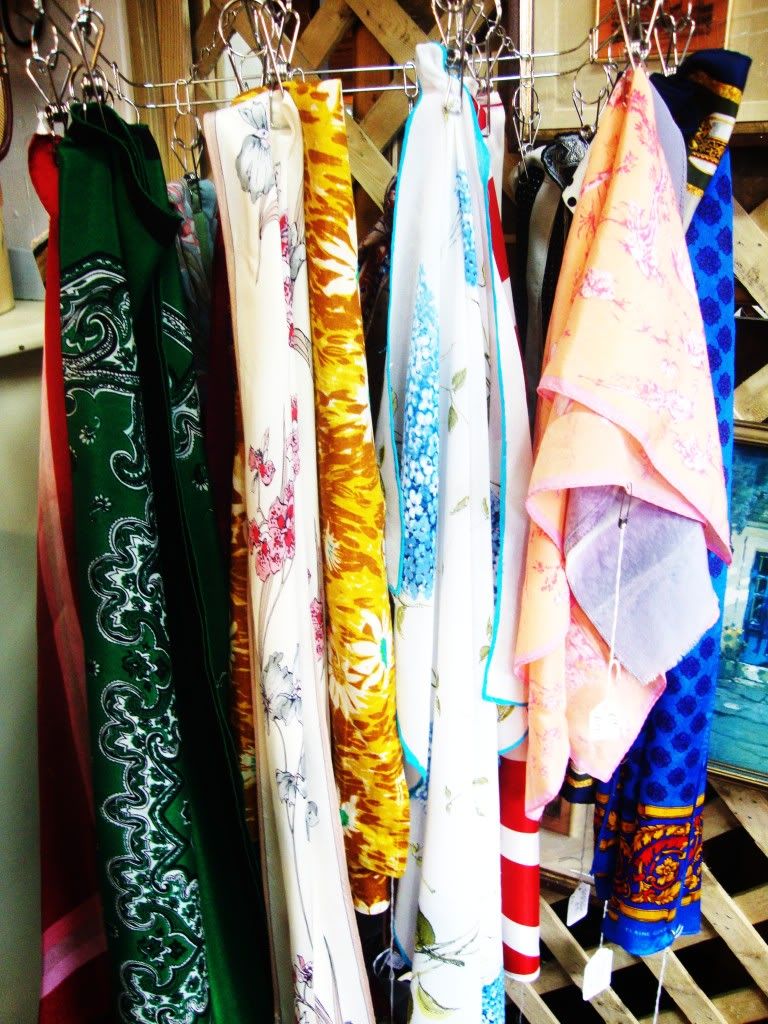 I'm a sucker for a black fur coat! This one was stunning...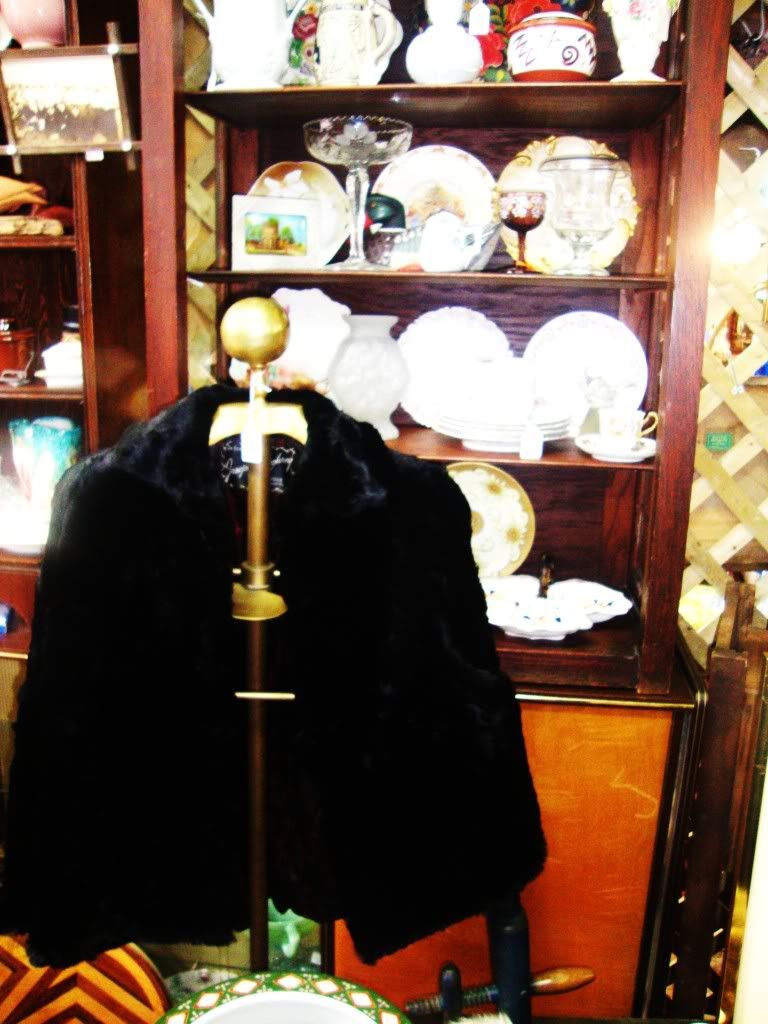 This was another one of our favorite displays... this outfit is so sweet and summery! I love the details in the cardigan.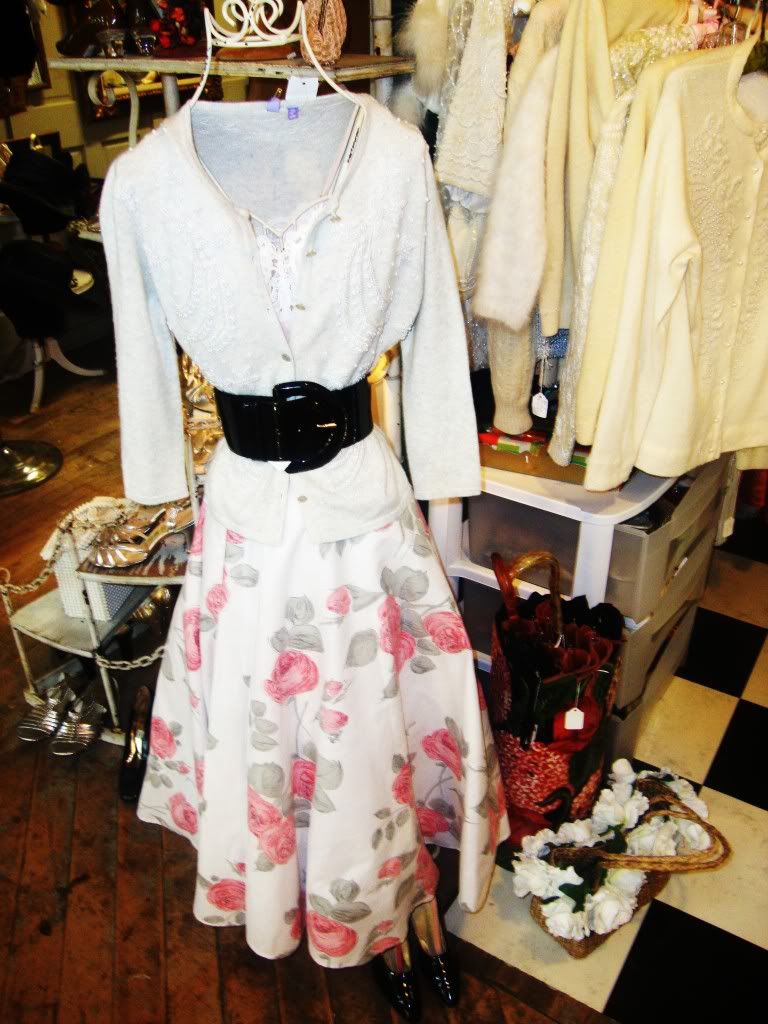 Meggasus and I took many photos during our visit.... There were just so many little treasures just waiting to be discovered!! Stay tuned for more photos from this adventure in the near future ;)
xx Katie-Lu