This is one of my first ever jewelry posts... and I'm not talking about your classic diamond earrings and pearl necklaces...The trend is now quite the opposite, and that is eccentric body jewelry. The more exotic the better! It is safe to say that if you wore these pieces out, you would definitely steal the show!
I found this first piece on
Fashion Infusion
blog!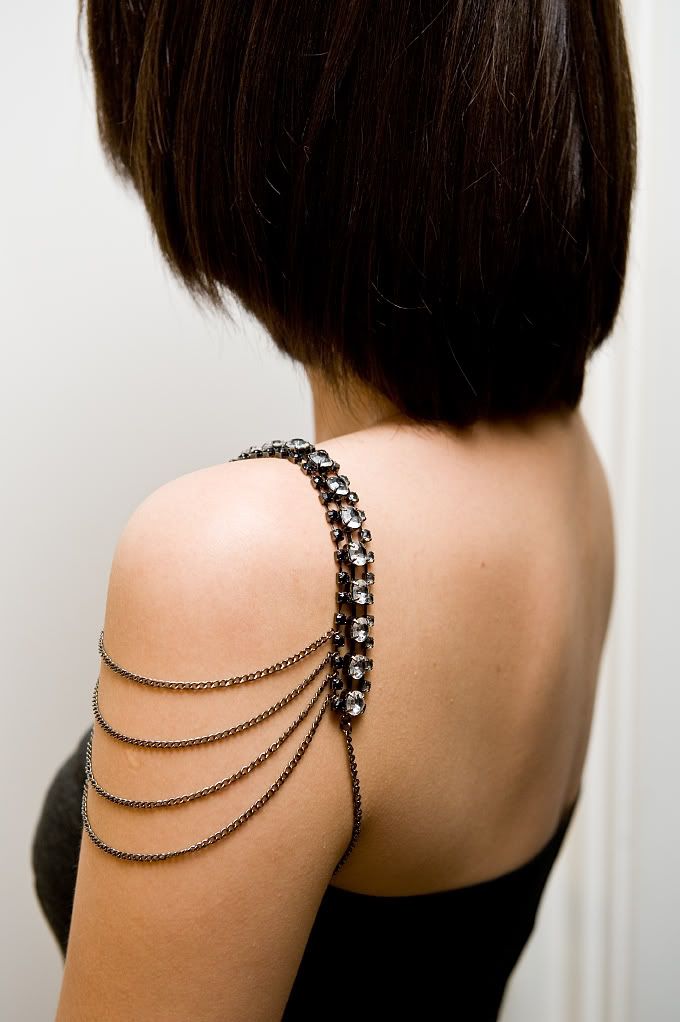 In my opinion, this item is positively stunning and unique... It would be the perfect way to dress up those summertime, strapless dresses!
This next Egyptian inspired accessory is Bliss Lau's "Head Peace In Old Nickle."
Let's just say it's far from your typical princess tiara or those hippie headbands... Very exotic!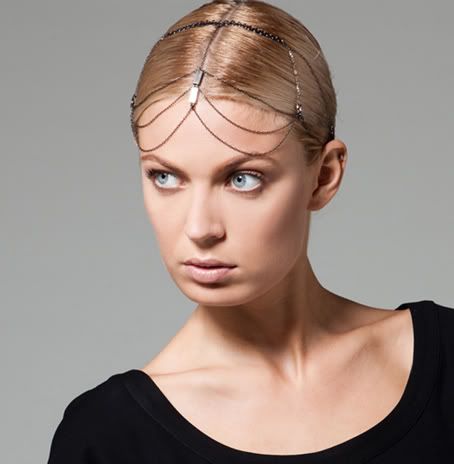 I am curious how this piece stays on... Is there are clip somewhere to keep it from sliding around??
Some may think this third item is over the top... but I think it is just brilliant! What an easy conversation starter this would be. It's Aminaka Wilmont's necklace in gun metal!
Take a closer look...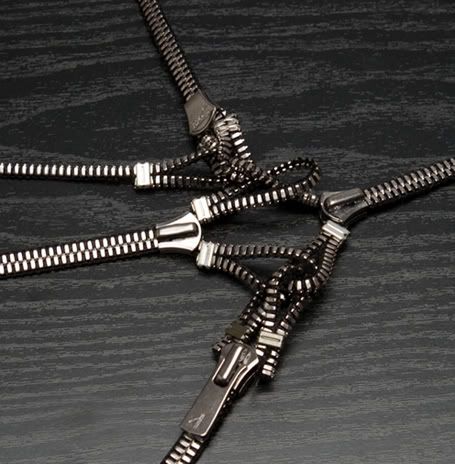 I would love to rock this over a plain white, fitted t-shirt!
I have never seen anything like this last accessory before... It's Erickson Beamon's "Duchess of Fabulous Earring in Crystal." At first I wasn't sure how I felt about this piece... maybe a little too elfish? But then I thought about the graceful Arwen and my doubts about this piece quickly vanished! (Who wouldn't want to be like the LOTR elven goddess?!) It definitely takes earrings to a whole new level!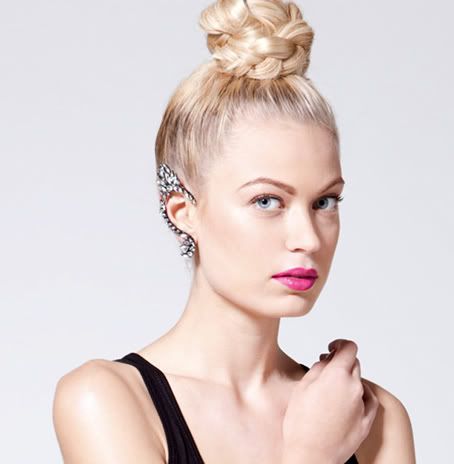 Anyone know which way to Rivendell?
There you have it....the more eccentric the better. Hopefully you enjoyed taking a look at these show stopping pieces! Let us know which is your favorite! (or which you would never be caught dead in!)
If you want to buy either of the last 3 items, you can find them on http://www.forwardforward.com/ !
And if you participated in our contest that we posted a few days ago, we will announce the winners as soon as we finish writing the the post featuring those three blogs... STAY TUNED ;)
xox Katie-Lu