Steven Klein is a photographer notorious for his racy photoshoots. This one I recently stumbled upon in Italian Vogue... I will blog about Steven Klein more in the near future, but as of now just take a look at this shoot entitled "Rie". I think a better title would be "A Swimmer's Worst Nightmare." Although Steven Klein is one of my favorite fashion photographers, I'm honestly not a huge fan of this photoshoot. Not because it could be seen as its slightly disturbing (many editorials are), but because it seems somewhat random...but I guess it just goes to show you can have a photo shoot basically anywhere if you have the creativity to do so. In this case, Steven Klein took photos in his typical style (dark and slightly pornographic) on a pool deck.
This photo was the most ridiculous to me....I wonder what would happen to the old ladies in water aerobic class if this model decided to join.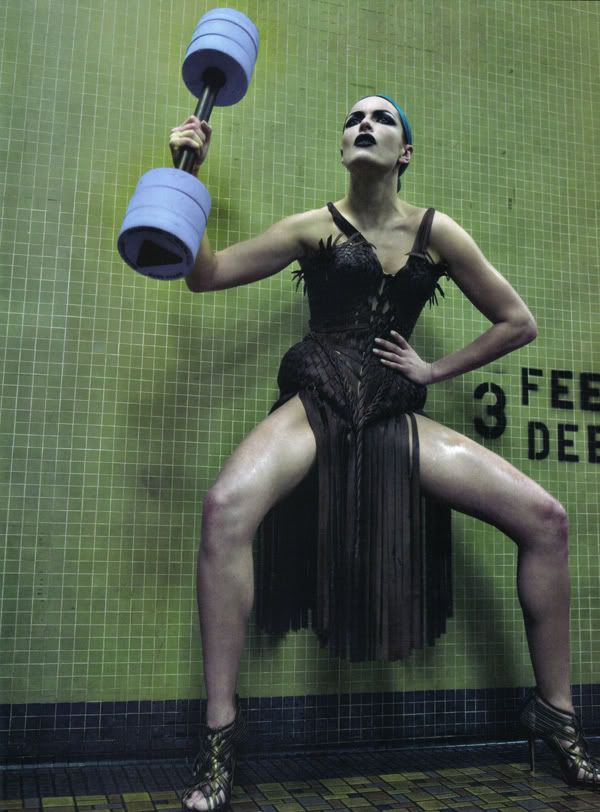 What is this, Zena Warrior Princess pool edition?
Here is another one that I didn't quite understand...
That guy is totally checking out her you know what... And is that girl wearing a lampshade on her head?
Here are some more photos from that shoot.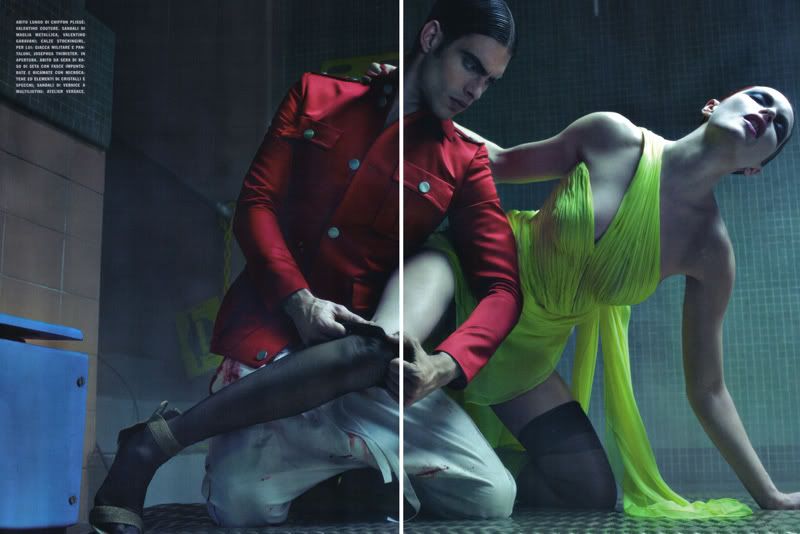 Oh no it looks like that guy is forcing her to swimming drag tights at swim practice... ahhh!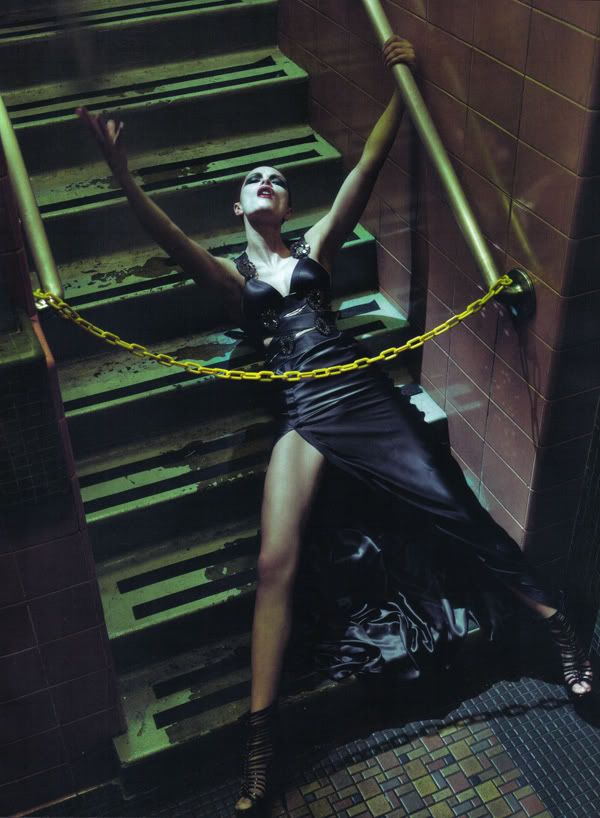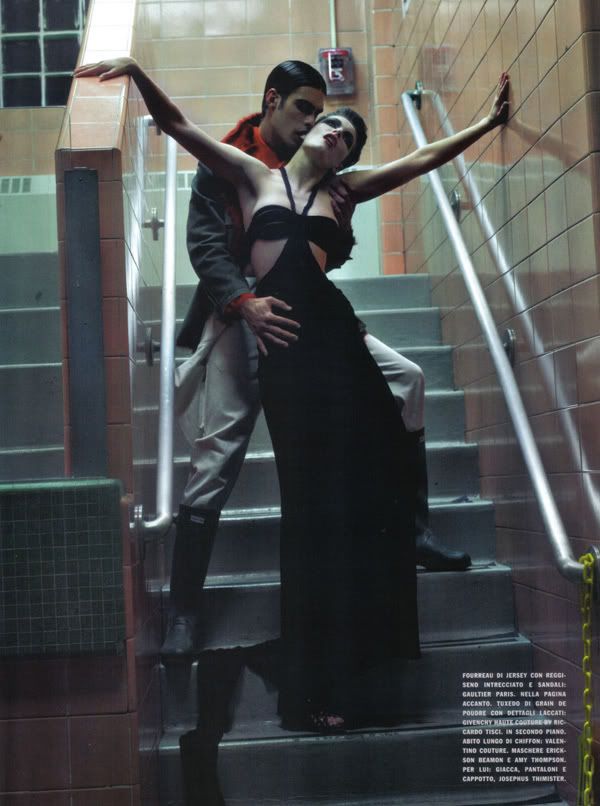 That last photo is what reminded me of Klein's previous shoot, "Clorox Blue".
One positive aspect about this shoot that definitely caught my attention was how the models used in this editorial are very fit and have the bodies of swimmers. (Obviously appropriate for this particular photoshoot..!) It's a nice change to see models with defined leg muscles!
Let us know what you think! :)