Every once in awhile I come across a new editorial that just blows me away. A few days ago I found this set of photographs featuring Marilyn Agency's Eniko Mihalik for the first issue of Industrie Magazine. This 12-page spread, photographed by Richard Bush and styled by Sarah Richardson is unlike any other shoot I've never seen before.
These days, there are new magazines popping up right and left that hardly stick around for more than a few issues. Based on this editorial alone I have a good feeling about Industrie Mag....
Take a look!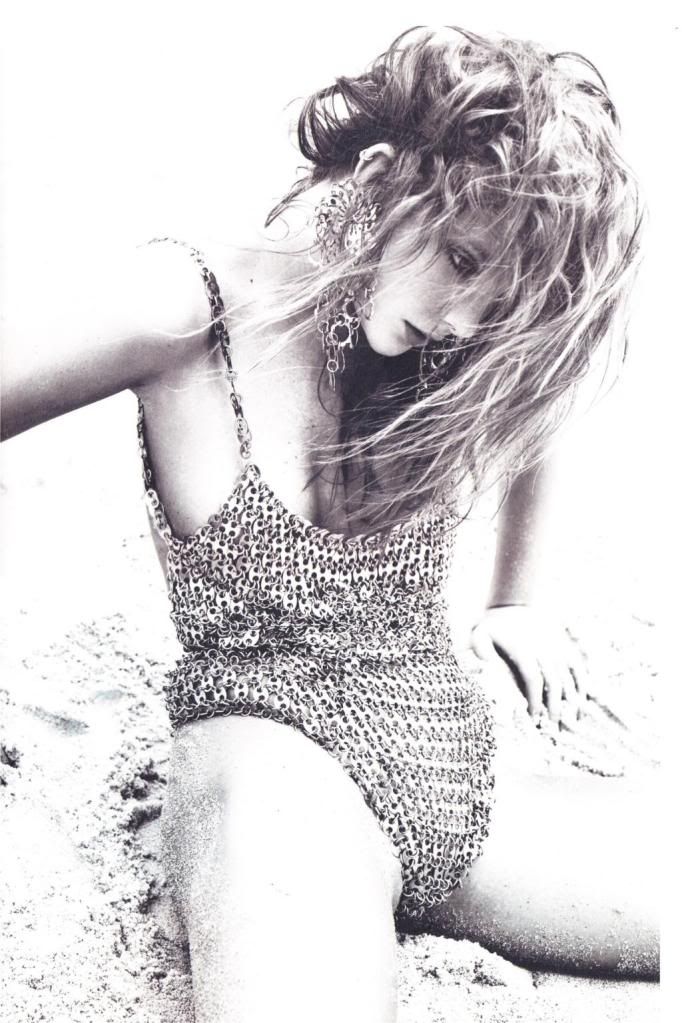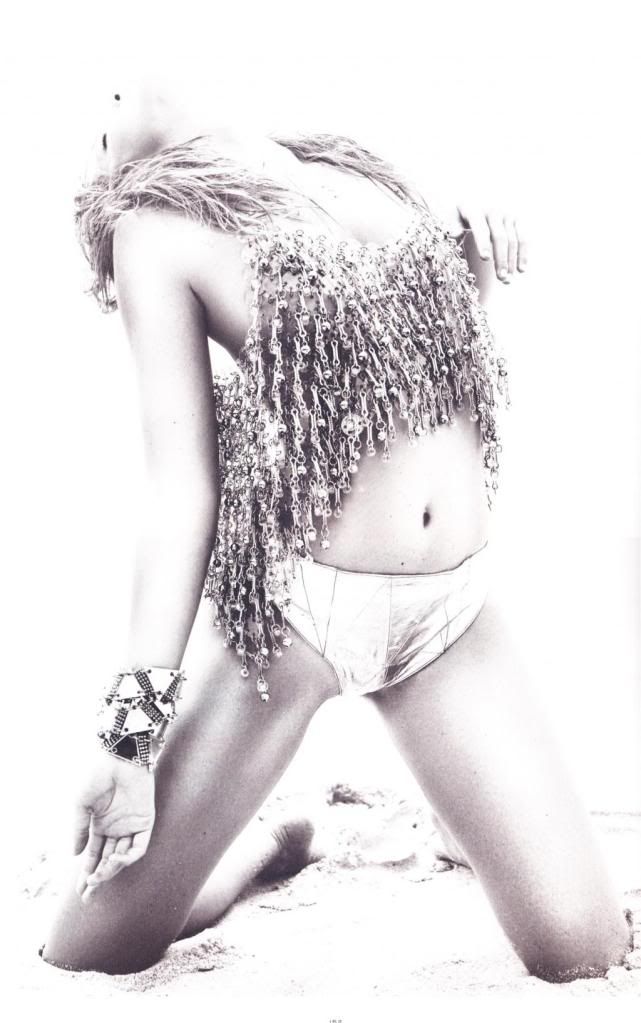 A typical photoshoot on the beach usually results in something pretty commercial (just think about VS swim). The sun-kissed models with tousled "beach babe" hair along with the colorful bikinis and water-front scenery tends to give most shoots a light-hearted, summery feeling.
However, Bush adds an element of edginess and uniqueness to this shoot with his choice to make the photos black and white. I like this shoot because he uses interesting, and almost awkward (but not awkward) camera angles.
Sarah Richardson also does a great job by styling this beach shoot in a very unconventional way....absolutely no swim suits in sight! Instead, she uses (gosh, it's hard to describe) shimmery crystal and metallic body suits.....sort of like extreme body jewelry! I see chains, metal plates, sequins....and is that Frodo's mithril? Whatever it is, these clothes catch the sunlight, making the photographs that more interesting to look at.....because who doesn't like shiny objects?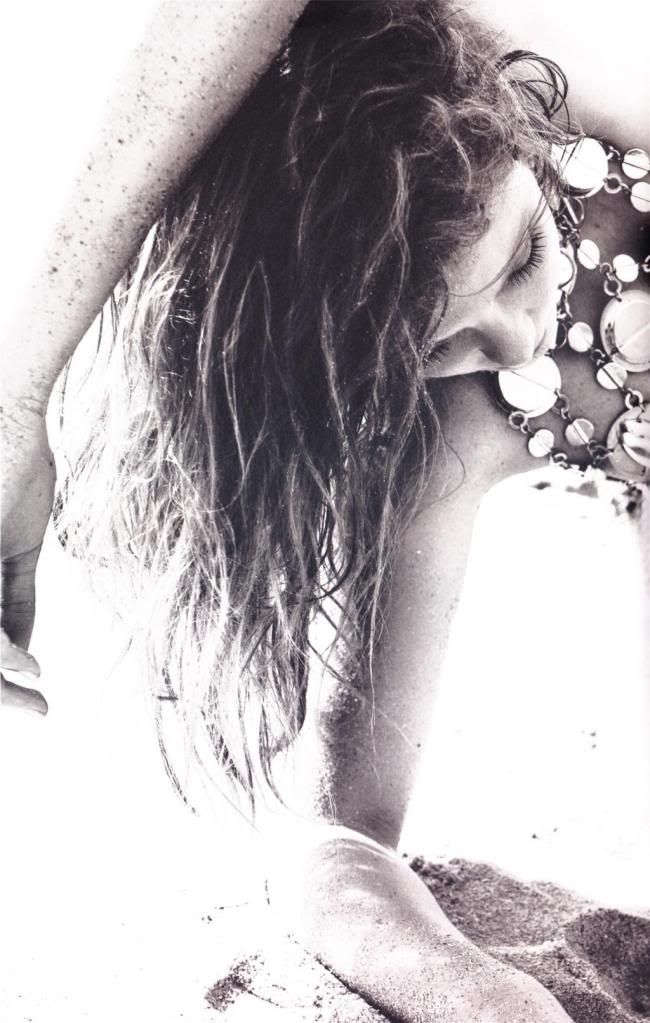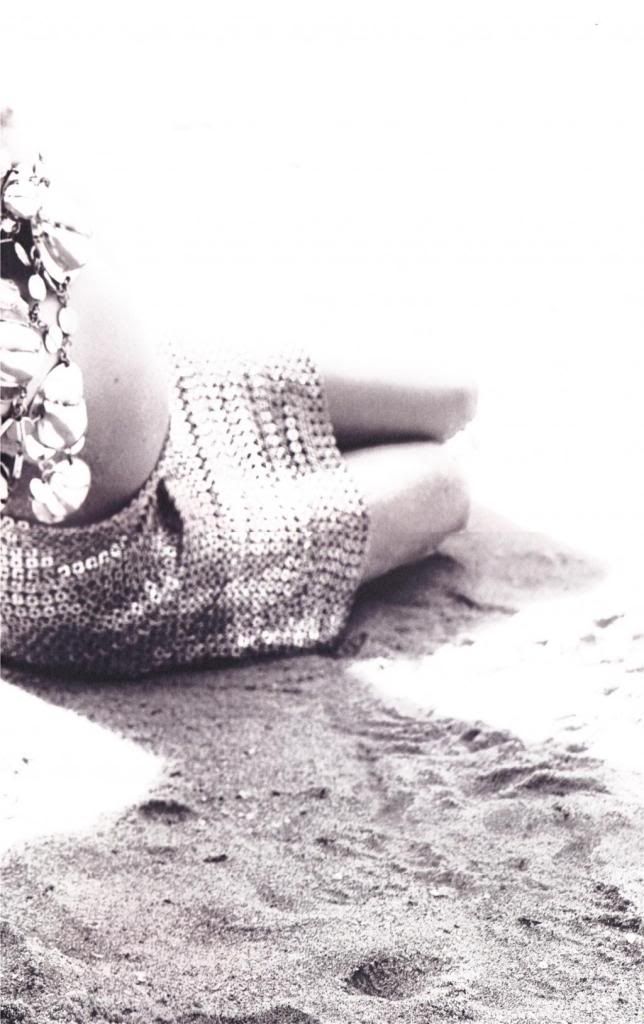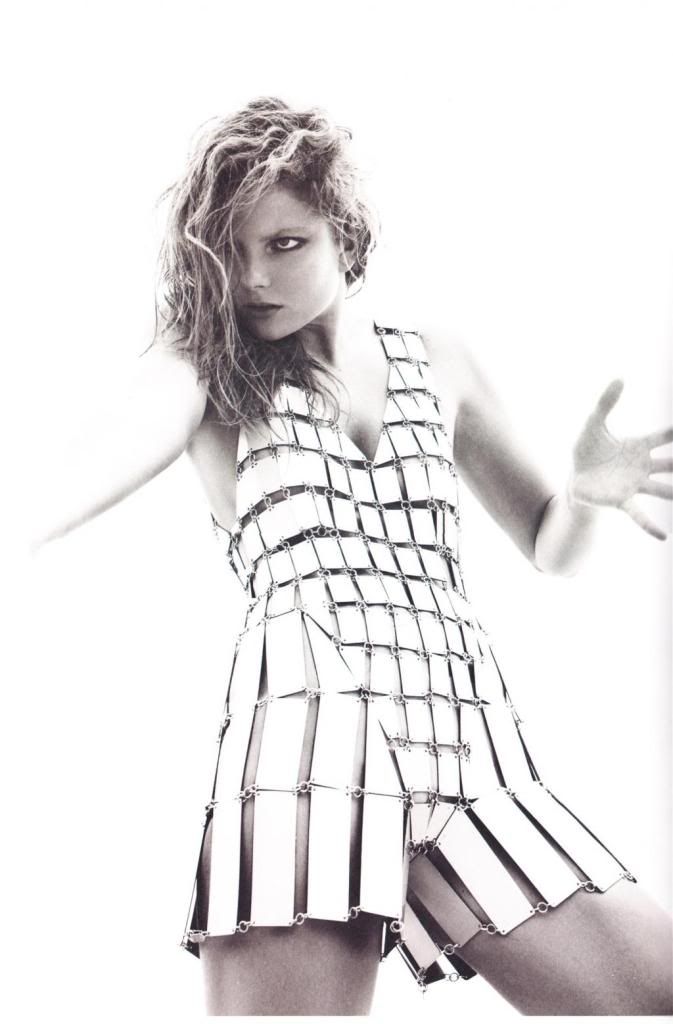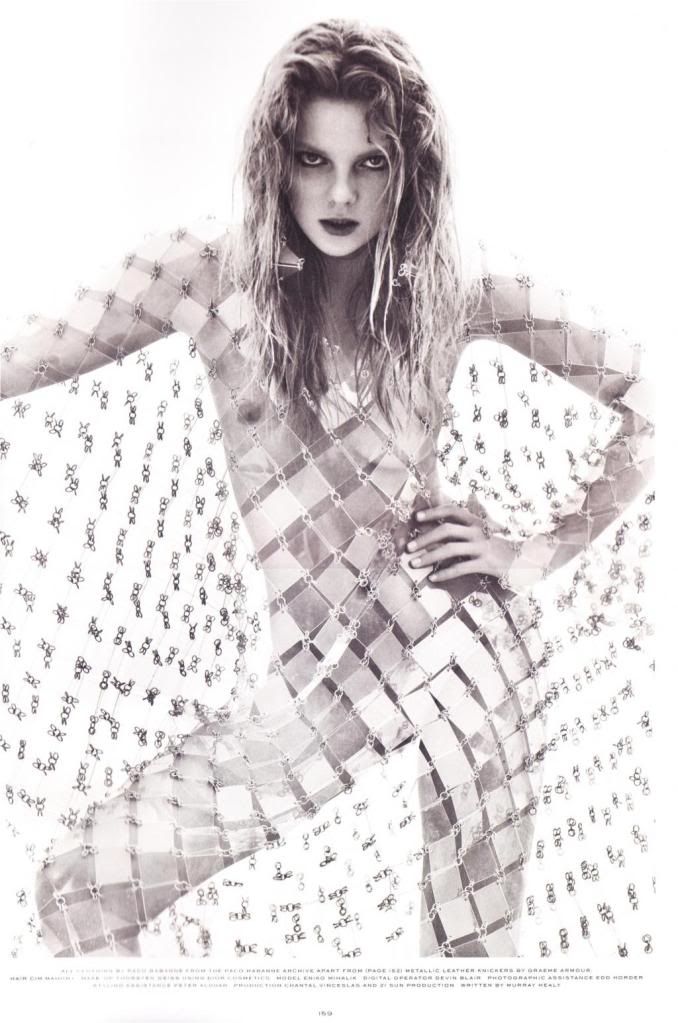 Also, Eniko brings an intensified energy to this shoot which is very memorable. I love her strong poses and piercing eyes...they just lock with yours when you look at these photos!
Here are a few more pictures from the editorial!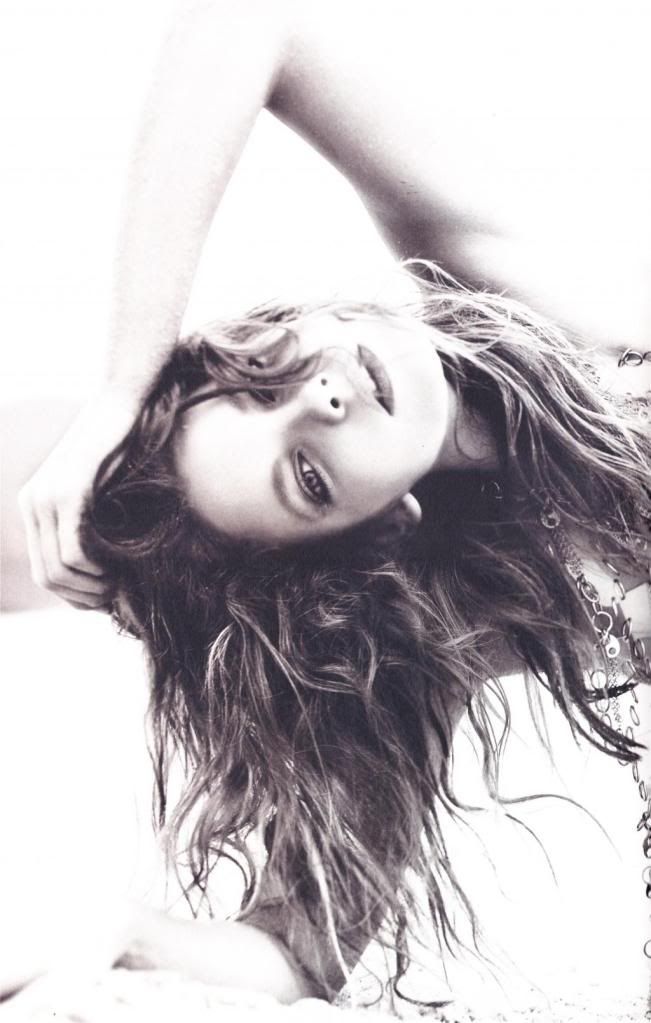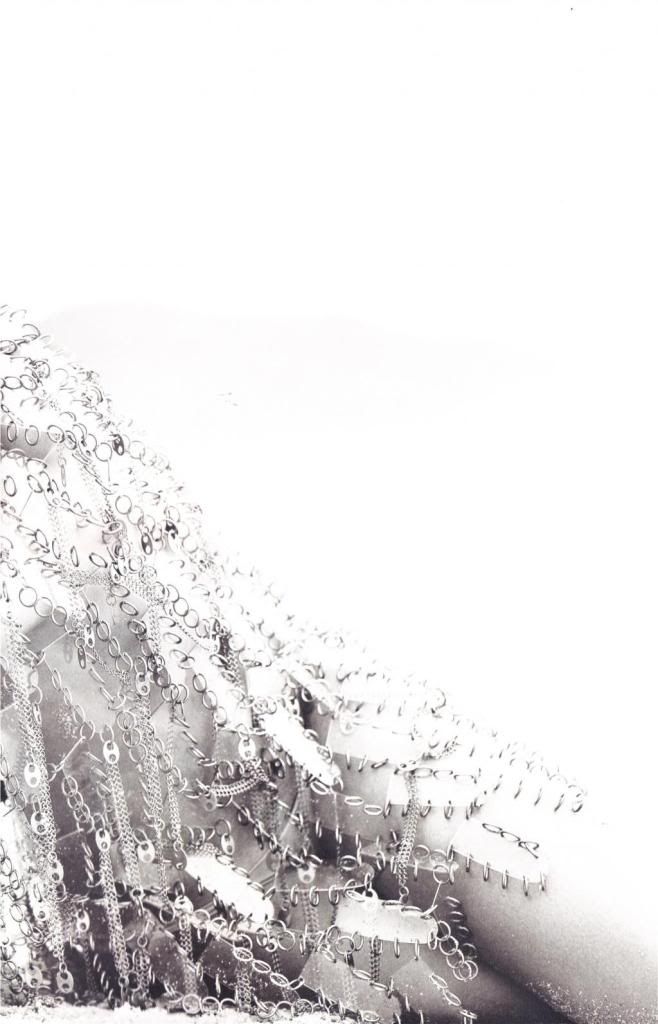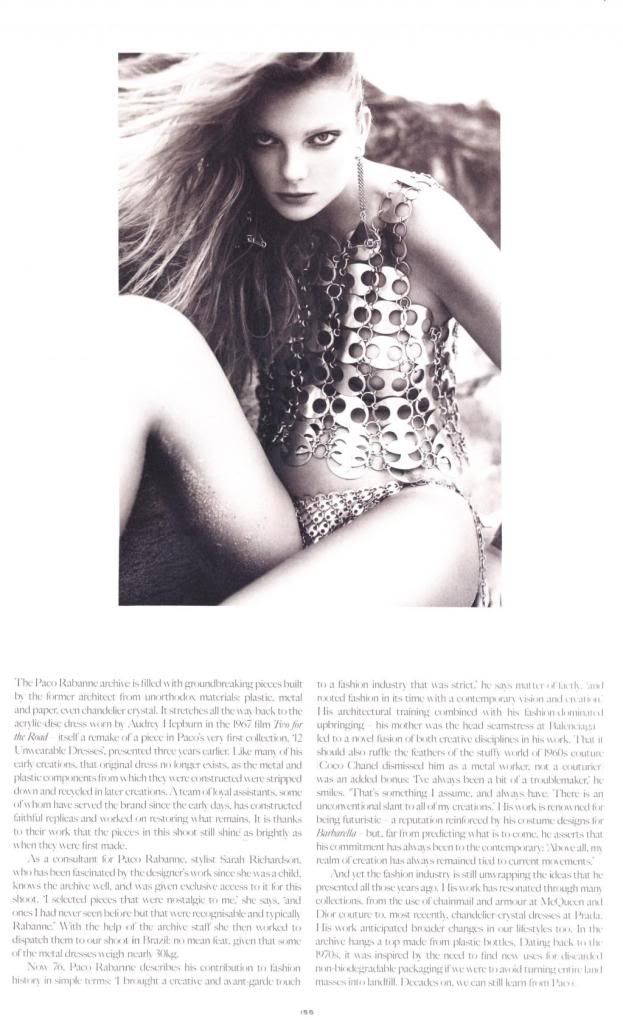 xox Meggasus