Recently, a reader of the Meggasus Peggasus and Katie Lu blog sent us a wonderful gift in the mail all the way from California...a pair of Amethyst Dew Drop earrings from her jewelry line,
LuShea
Jewelry. We were given an opportunity to pick out a complimentary item off of her website and were thrilled that the dangle earrings we had chosen arrived within only 3 short days of our order....
We find the classic design of these earrings to be very versatile, which is why we decided to photograph them in two separate settings. Meggasus paired the earrings with a vintage floral dress to complete her relaxed daytime look while Katie-Lu wore them with a classic black cocktail dress perfect for a night out.
Take a look at these earrings on Meggasus!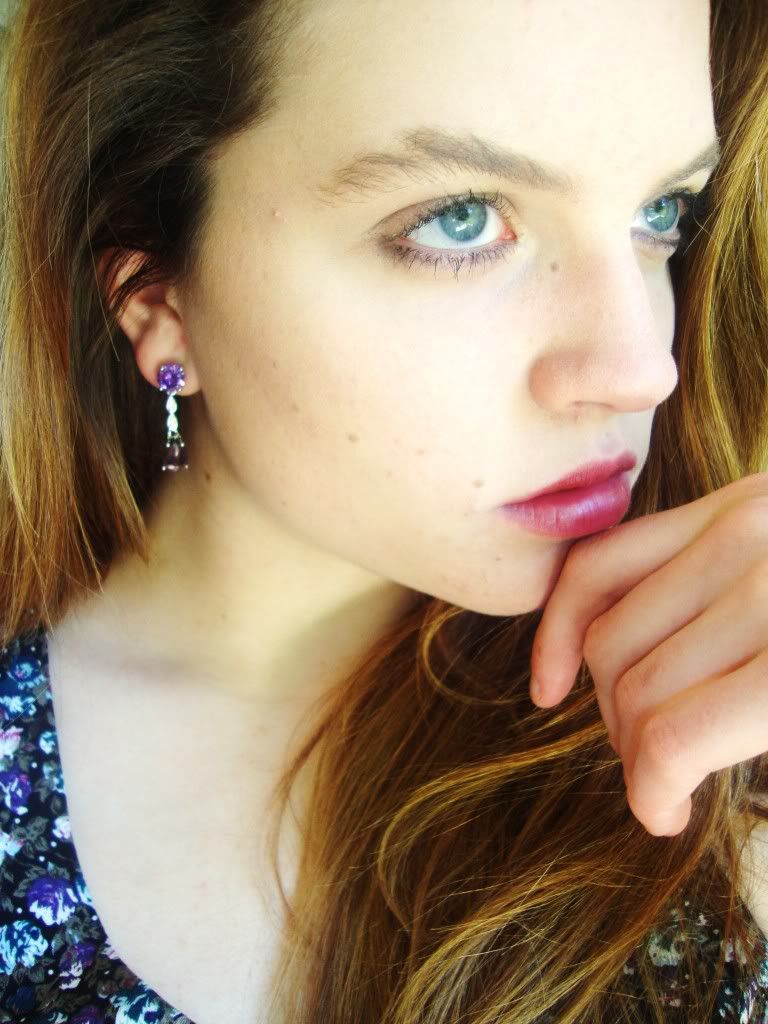 The Amethyst Dew Drop earrings are so sparkly and feminine. We really loved how the top and bottom stone were different shades of purple. The topmost gem is is a brighter purple and caught the sunlight beautifully, drawing all attention towards the face.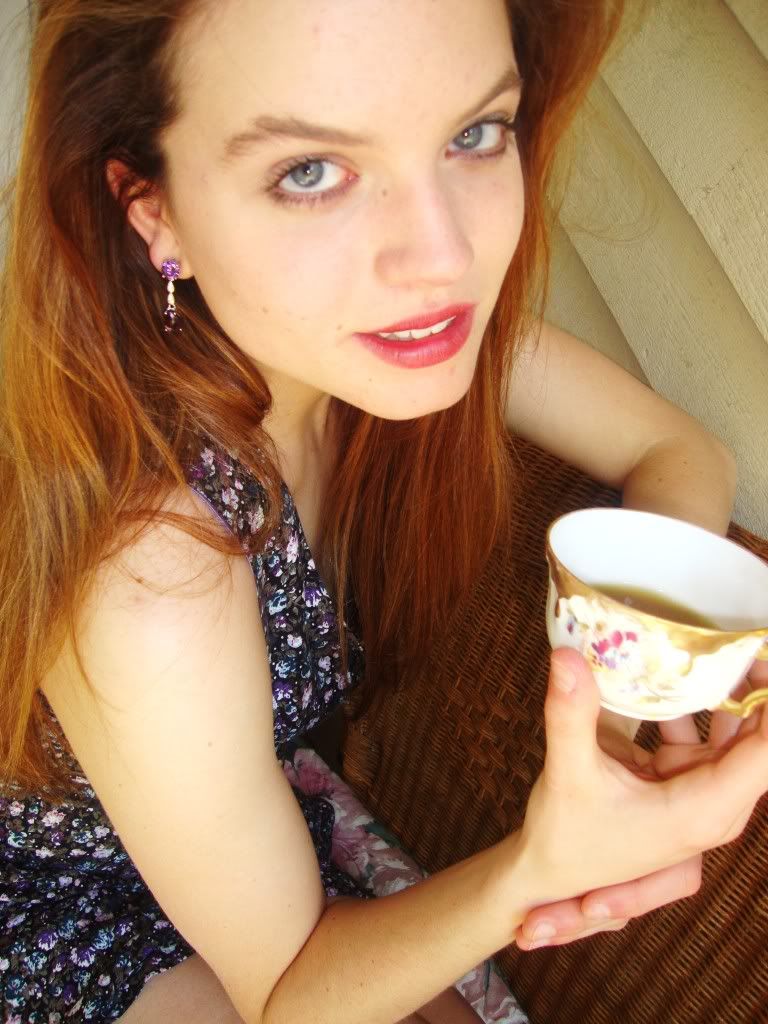 We found the Lushae Jewlery collection to be very elegant and refined, perfect for when you're looking to add some class and sophistication to an outfit. We found the majority of the earring and bracelet designs to be simple and clean, whereas the ring and pendent collections on the site had more of a mix between classic and spunky pieces with bold color and intricate design.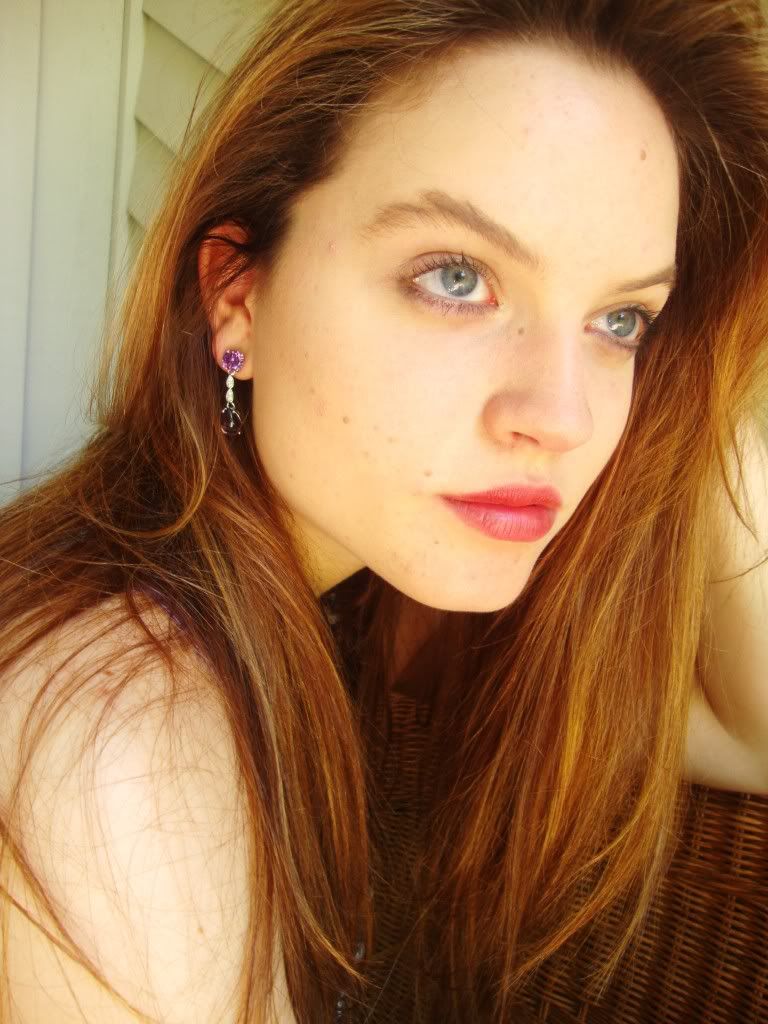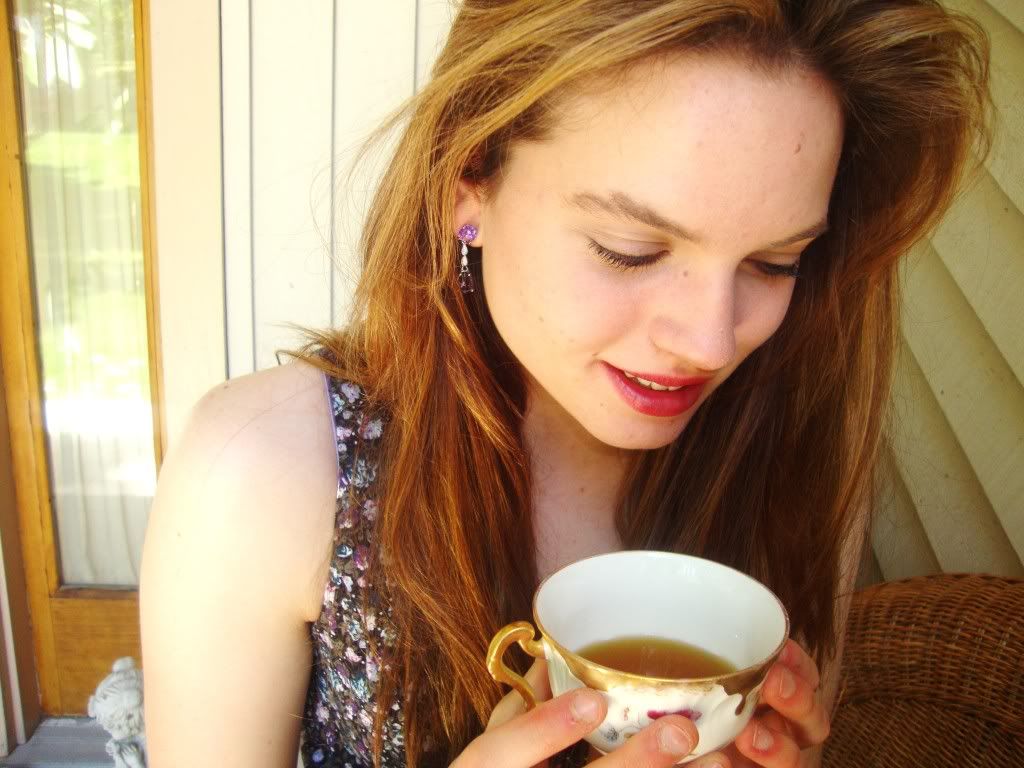 Earrings are by far our favorite accessory because they never fail to complete an outfit. We found these earrings to do exactly that; the deep purple stones really pulled together both of our looks. In Katie-Lu's black evening dress photographed below, the purple stones add just the right touch of color to the look. On the other hand, the purple color of the earrings really enhanced the blues, purples, and greens found in Meggasus's floral dress.
Here are some pictures of Katie-Lu wearing the earrings...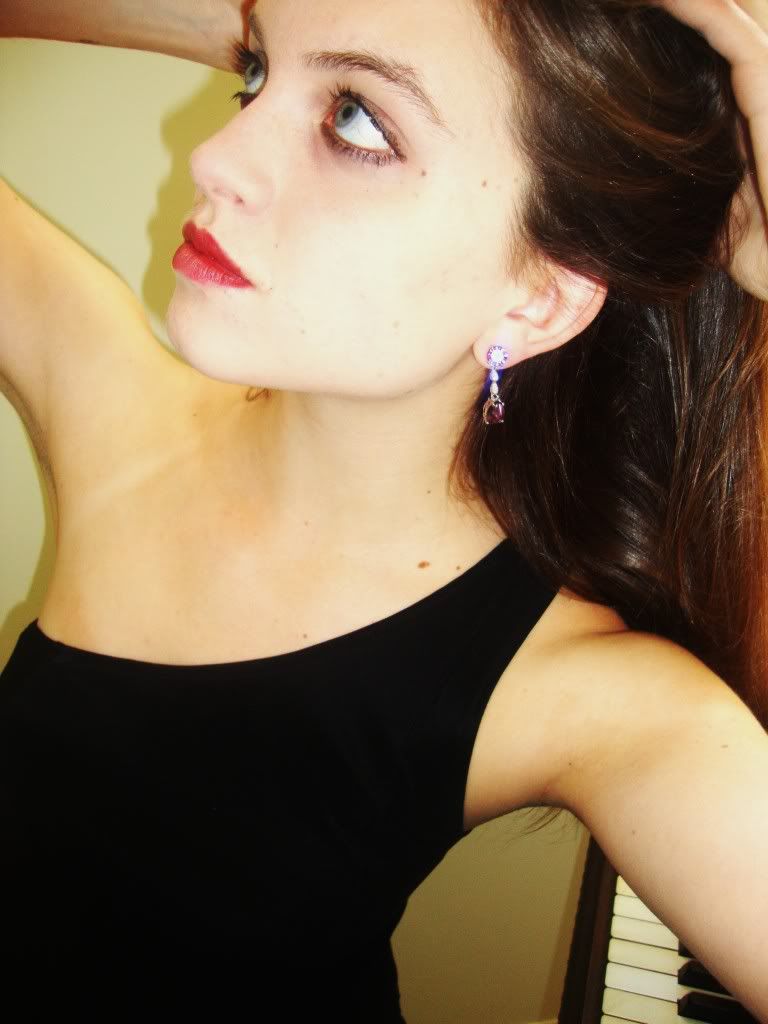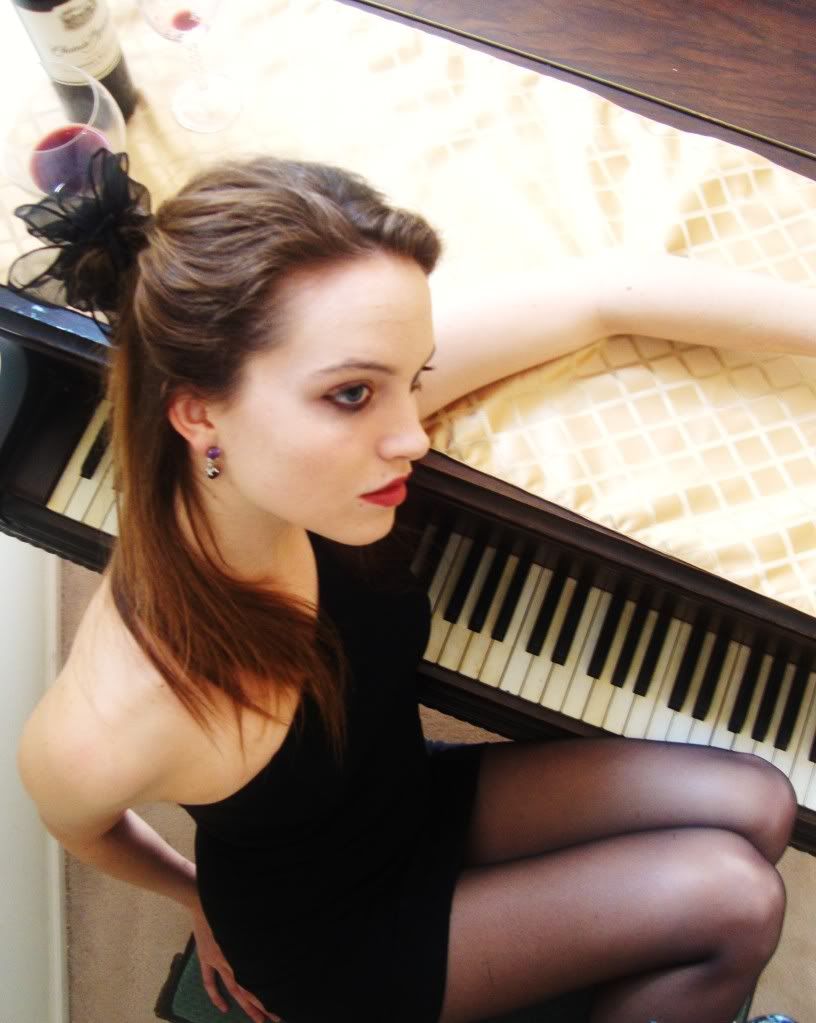 Typically, we are drawn to wearing more fashion forward jewelry and we like to take risks when it comes to accessorizing. We found the Lushae jewelry to be geared more towards people who have a more traditional style. But hey, who doesn't love investing in a few timeless pieces every now and then? LuShea jewelry offers exactly that.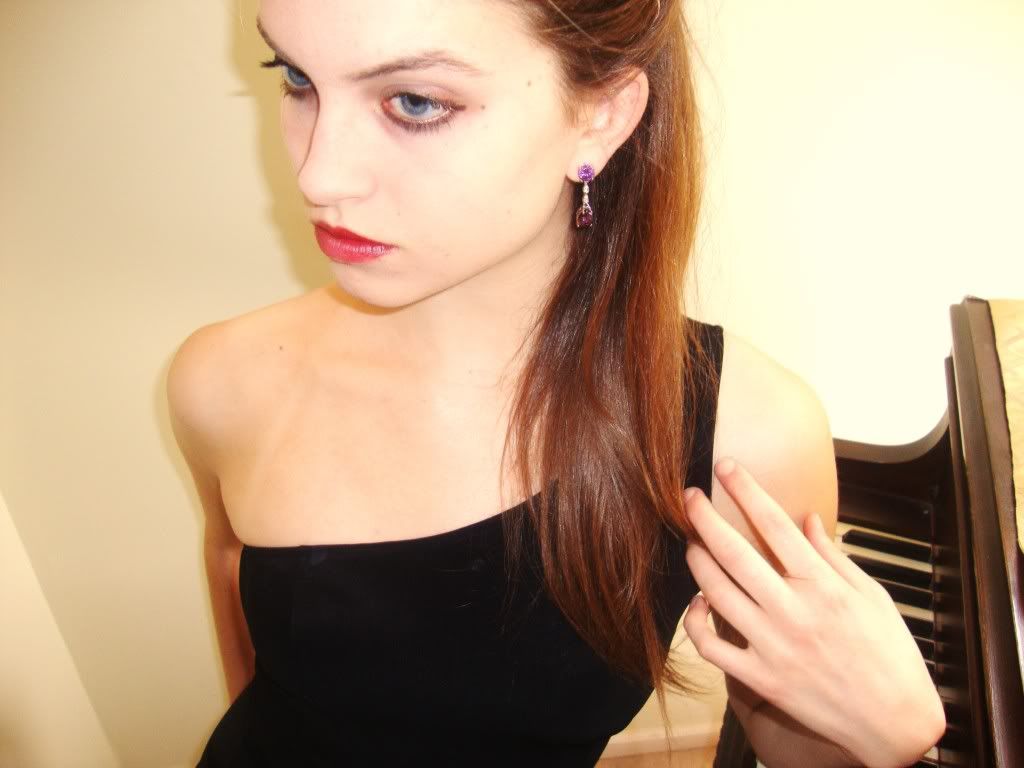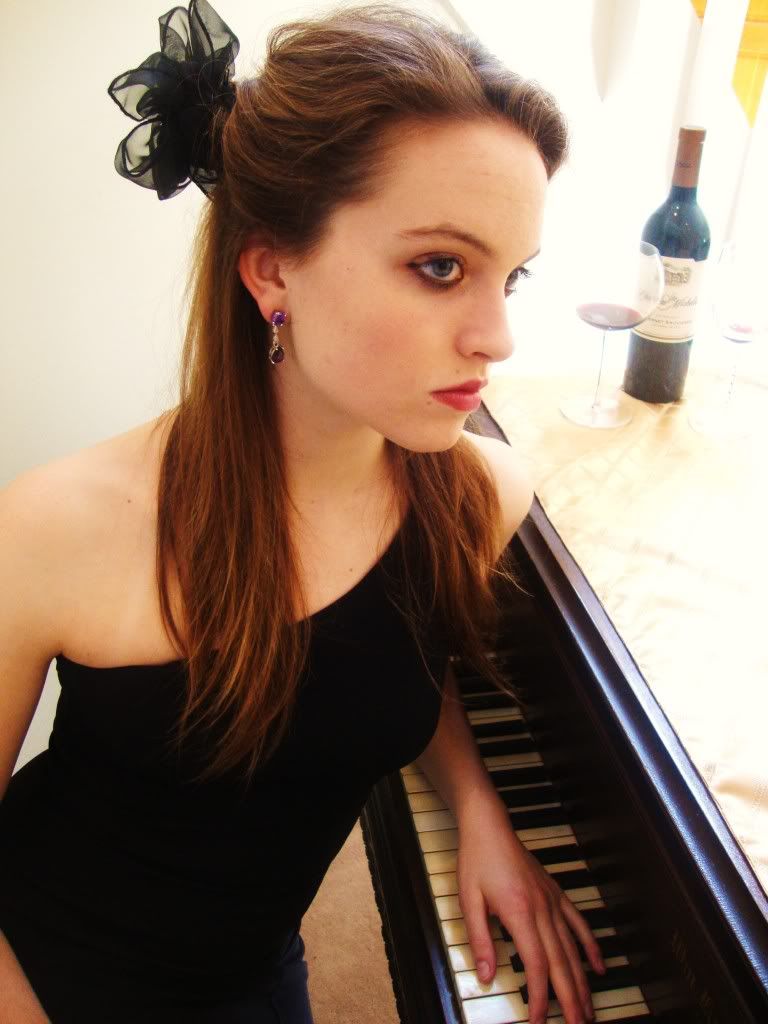 We hope you will take a look at the LuShae jewelry website
here
, and hopefully make a few lovely purchases. Let us know what you think!
We are very proud to say that this was the first time we were asked to do a product review and we really enjoyed it! Please feel free to contact us if you'd like us to feature any of your clothing or jewelry for a photoshoot/product review on our blog!
xx Katie-Lu and Meggasus