Whenever I go to the mall I look forward to shopping in H&M because they always cast the best models to be in the campaigns! The other day I saw this photo of Sasha Pivovarova for H&M and I was blown away.
Despite how "commercial" H&M campaigns are, the most high fashion supermodels always book the job. Sasha, who is known as the "editorial queen" of the high fashion world has been photographed for H&M several times. In fact, I find her H&M ads to be my favorite.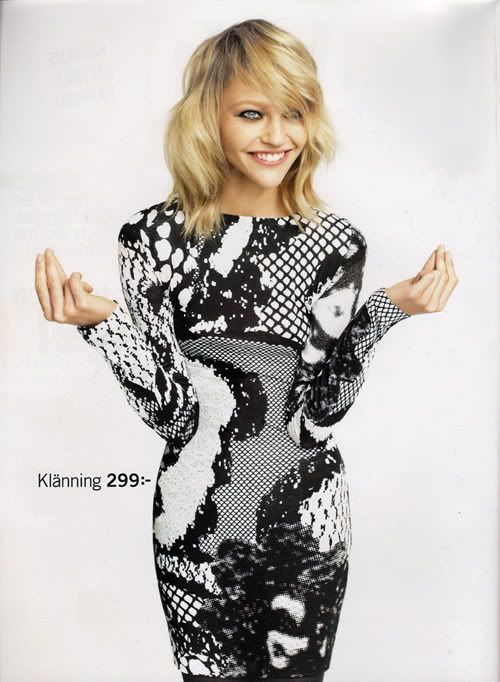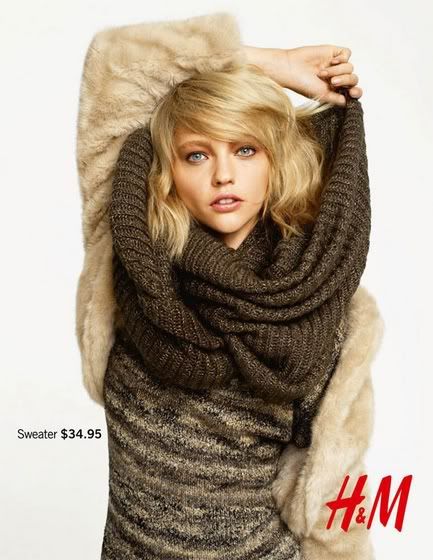 It's amazing how Sasha can go from super edgy on the cover of Italian Vogue to super smiley on the walls of H&M. It just goes to show how versatile of a model she is.
Sasha on the cover of Italian Vogue in 2005: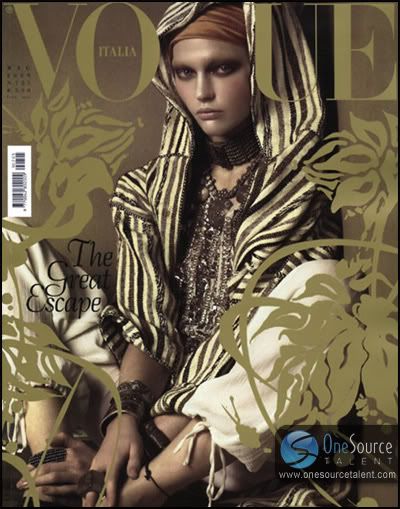 Here are a few more images of Sasha for H&M: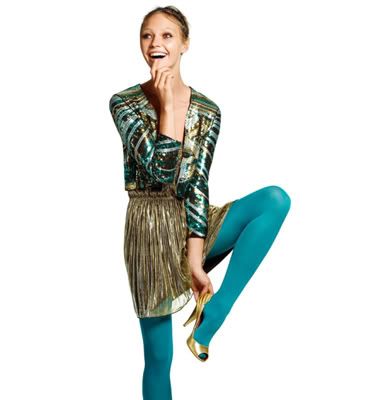 I love the image above because Sasha's silly personality just bursts out of the page. I just want to goof around with her!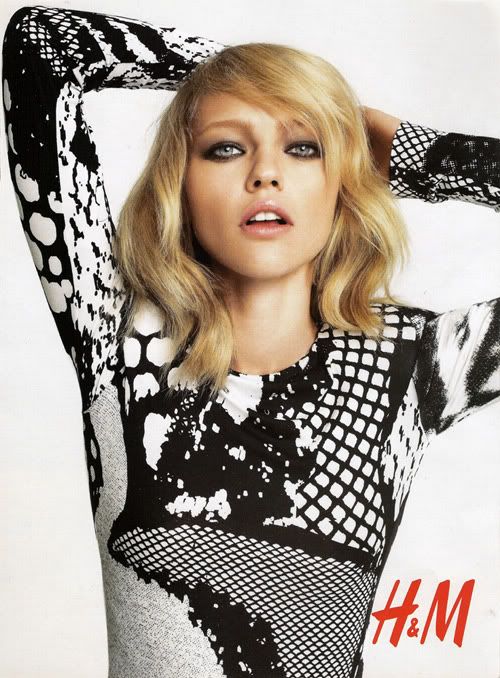 These campaigns are just incredible. Every time I see them in a magazine I am highly impressed by Sasha's diverse talent. When it comes to modeling, Sasha is unstoppable.