While browsing some of my favorite threads on The Fashion Spot, I found this amazing editorial of Irina Lazareanu by David Bellemere for Marie Clare Italia May 2010 .
This editorial is seems different from all others I've ever seen. It's just very raw....brimming with emotion and life. It's like you're watching a performance as you turn the pages. (or uhhh, scroll down the tfs thread...)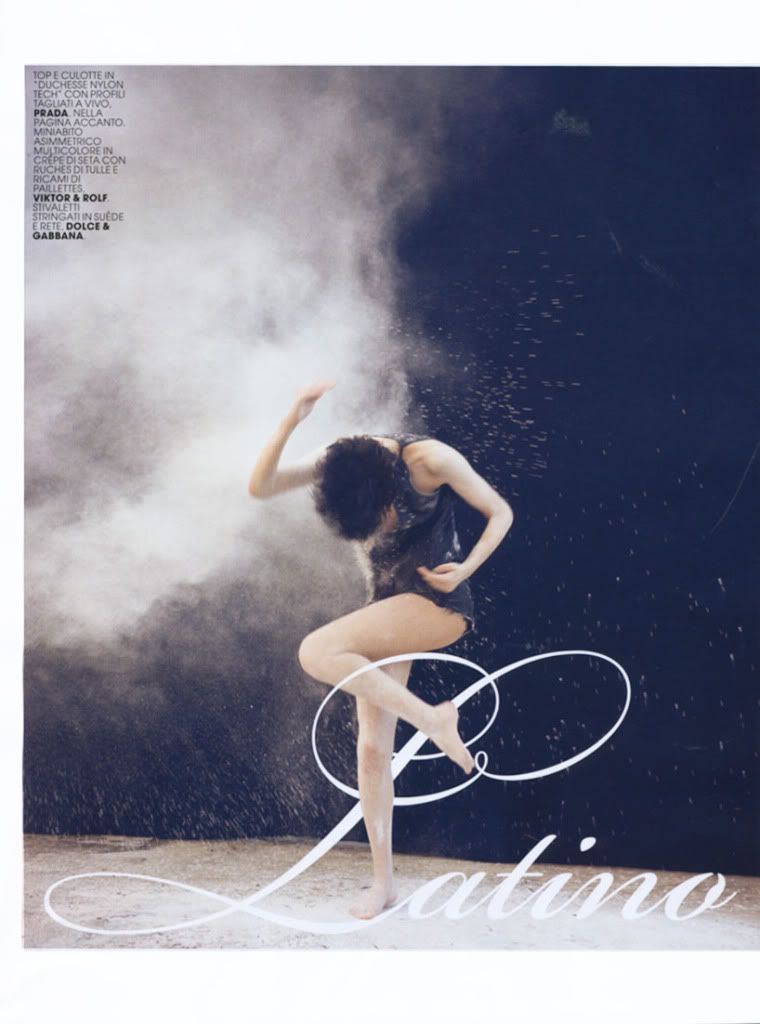 Notice how the powder swirling in the air just adds visible energy to the photograph above. Beautiful!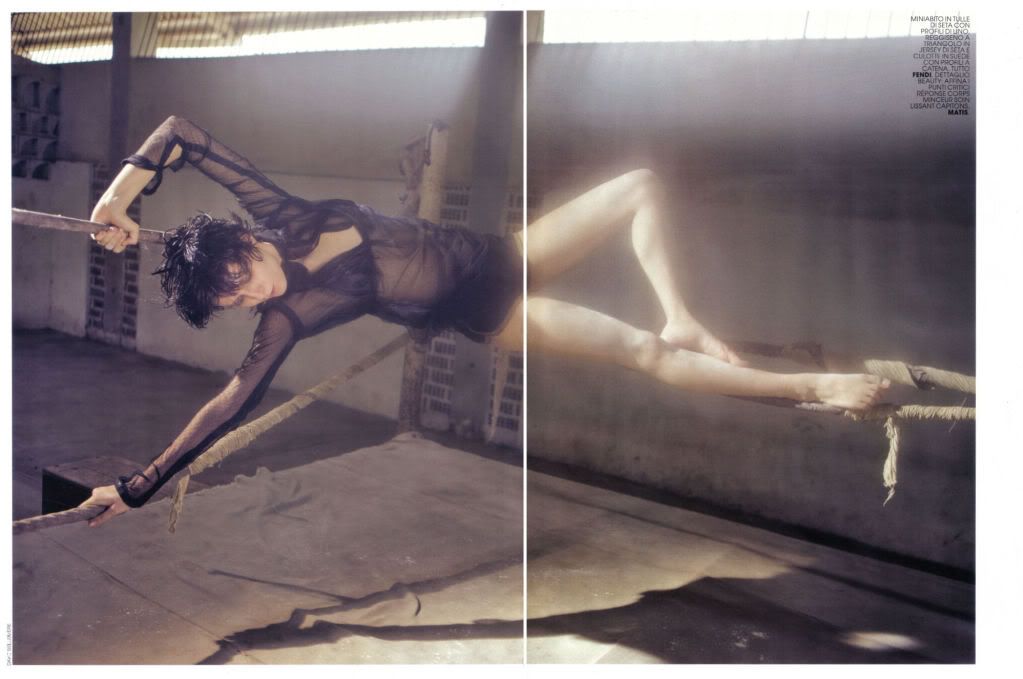 Irina has been described as the muse for designers such as Karl Lagerfeld and Nicolas Ghesquière. After you see this editorial you realize....who wouldn't find inspiration in this girl?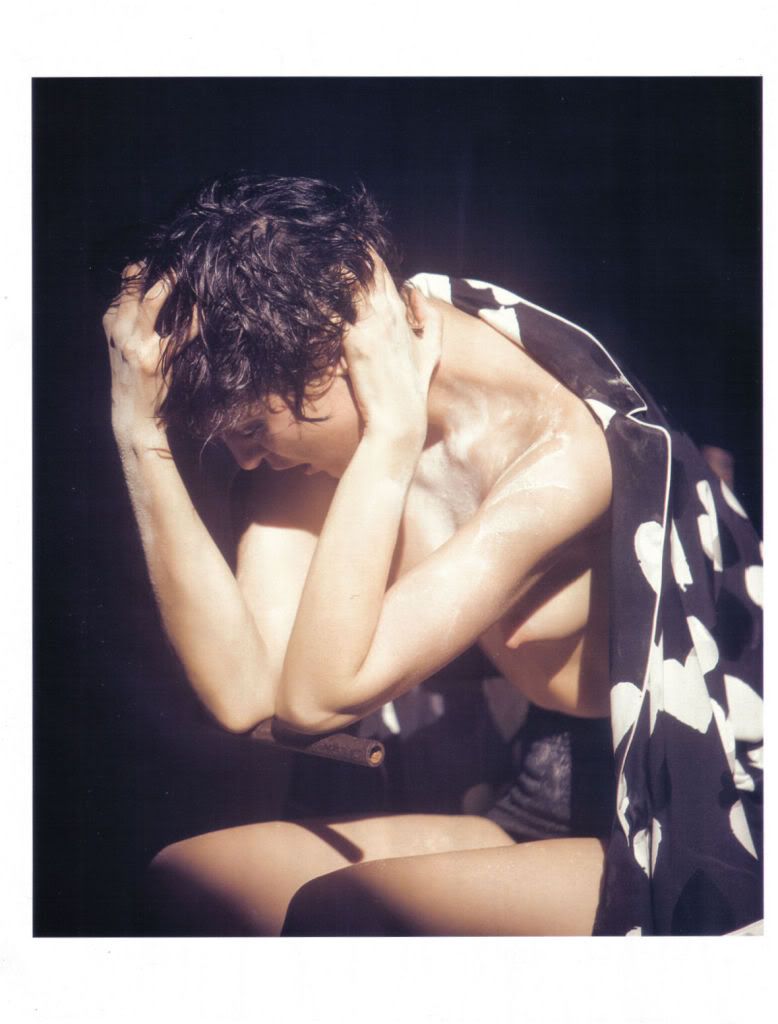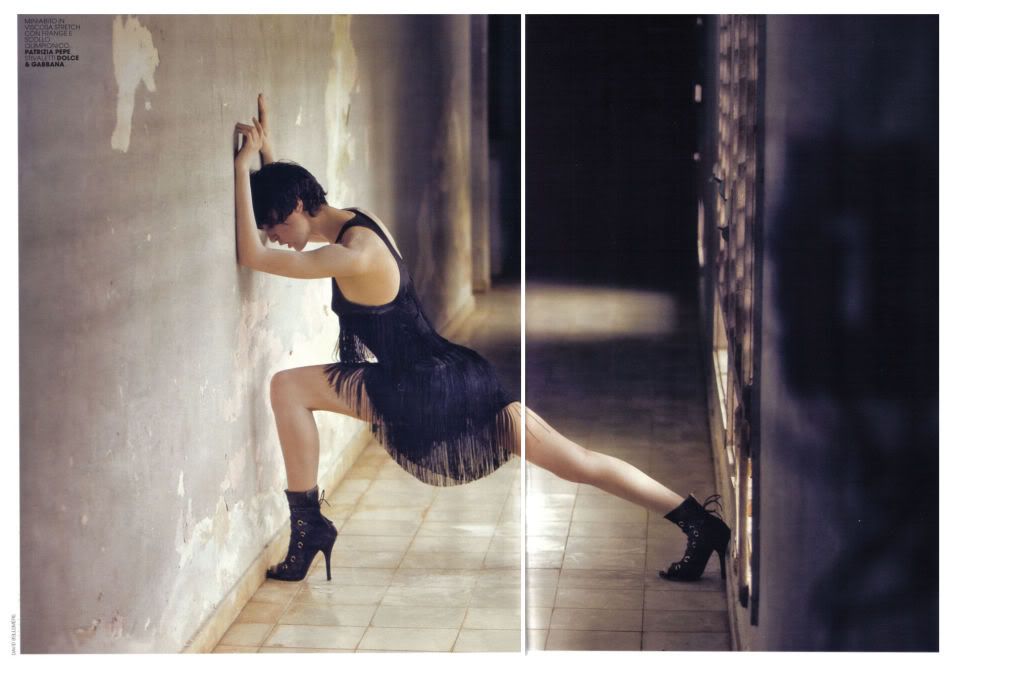 ighting in these images is fantastic.....it gives the entire shoot an on-stage feeling.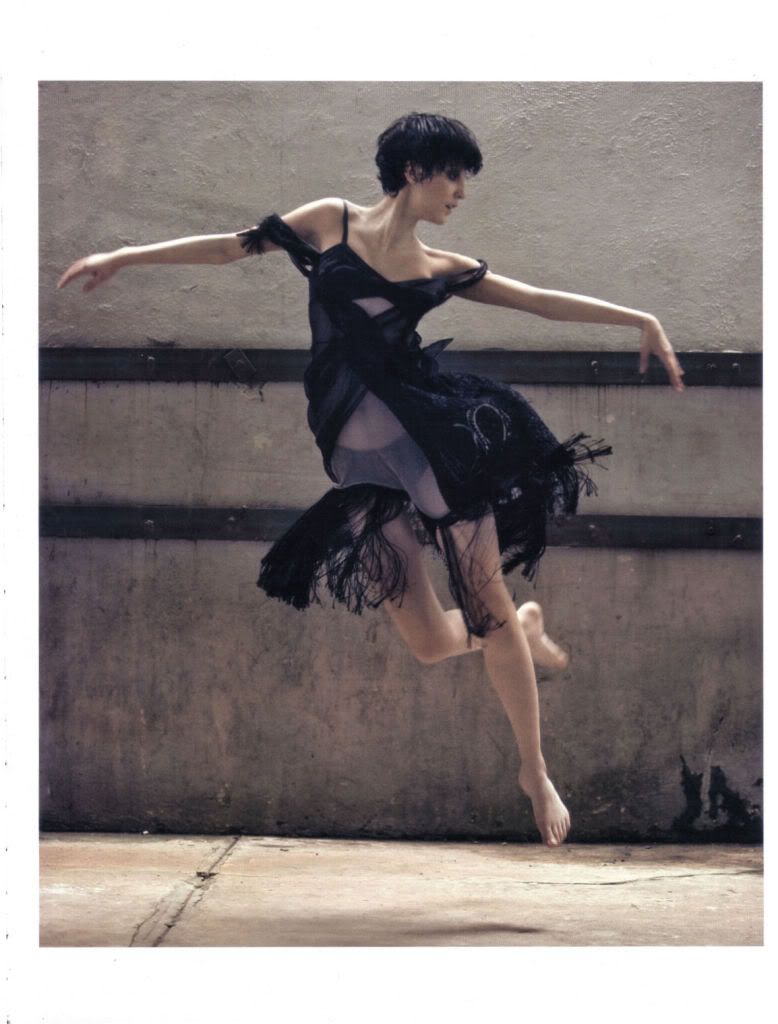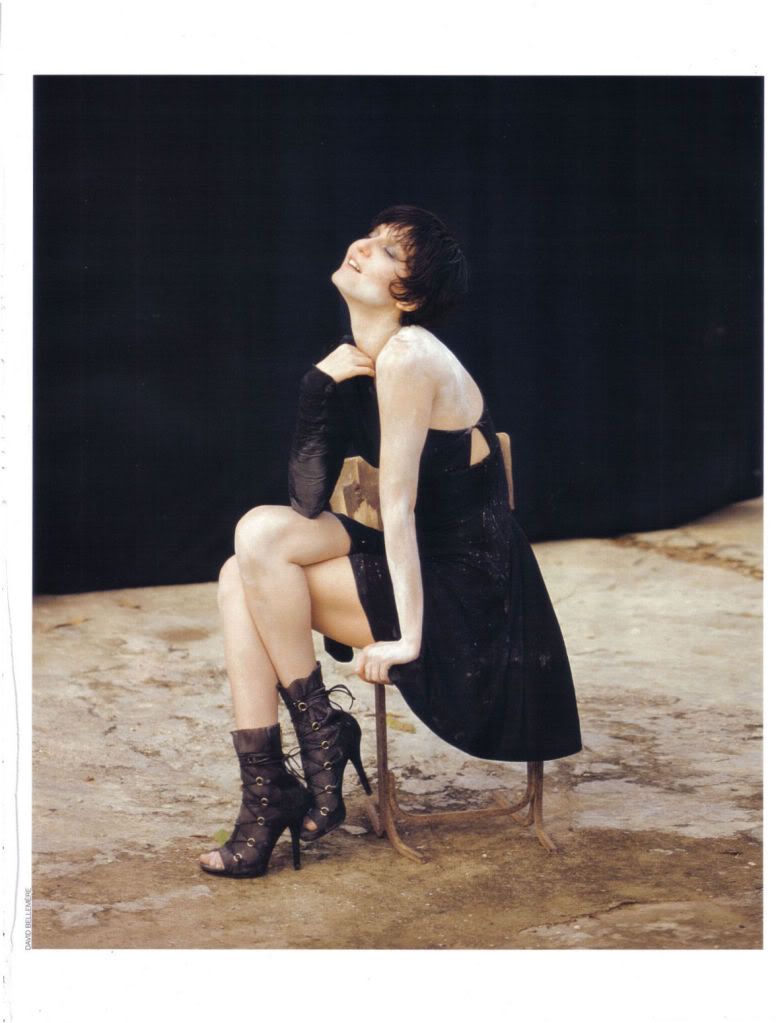 There is so much grace in the photo above, especially in Irina's neck and shoulders. Does anyone know if Irina has ever had professional dance training? I think she has but I'm no ballerina, so I can't tell for sure.
xo Meggasus