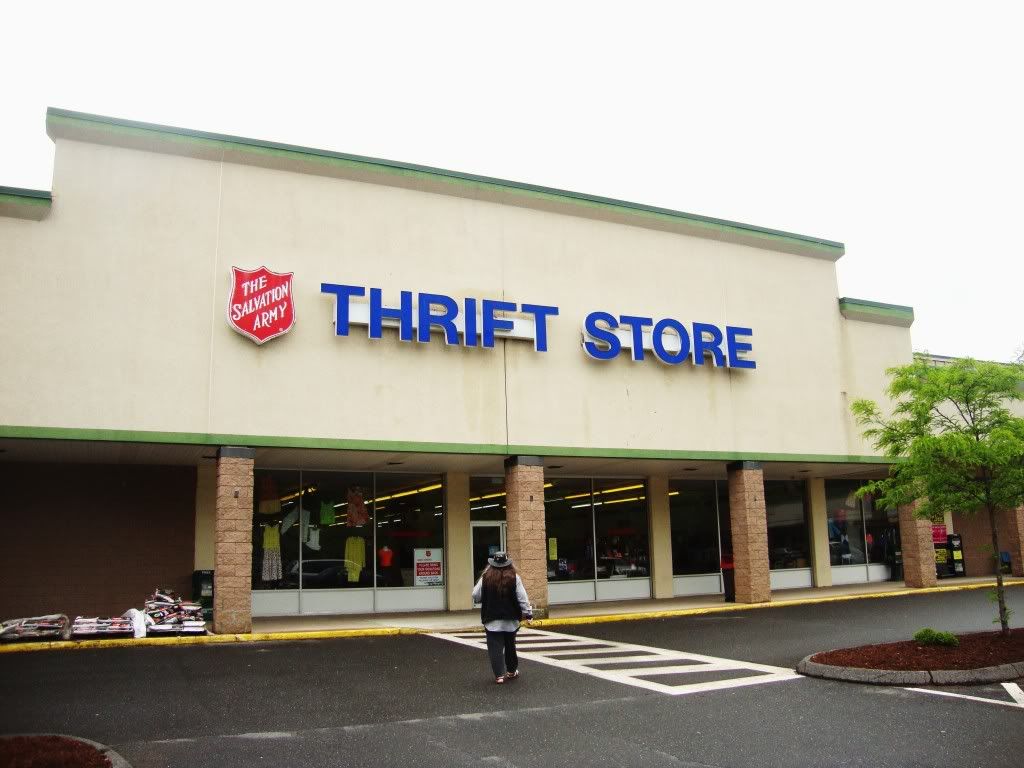 The best people go to the thrift store....check out the dude who walked in right before we did!
So, now that's we're reunited for the summer we've been spending a lot of time doing our favorite things, like driving in our jeep Nelly Furtado, blogging and of course, THRIFTING! Here's a little video Katie-Lu took yesterday at the start of our Thrift Store adventure.
Whenever we go to the Thrift Store, we sort of take over the only two dressing rooms they have....and then have photoshoots in the clothes. We sometimes cause a scene, but it's all for the sake of the blog so it's ok. Check out some outfits we found!
First up is Katie-Lu, in a floral shirt and an Ann Taylor satchel...the earrings are from forever 21.
Staring contest!! I win.... =P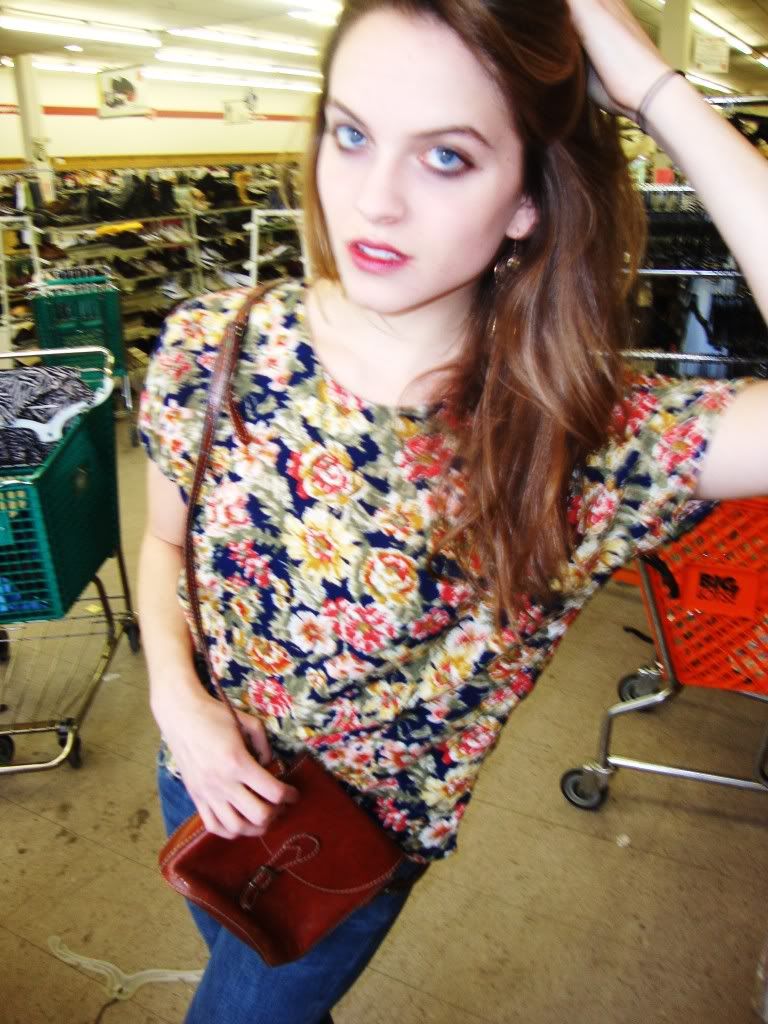 Next, Meggasus found herself in a neon pink jumper....and a polka dot blouse...kind of "out there", we know.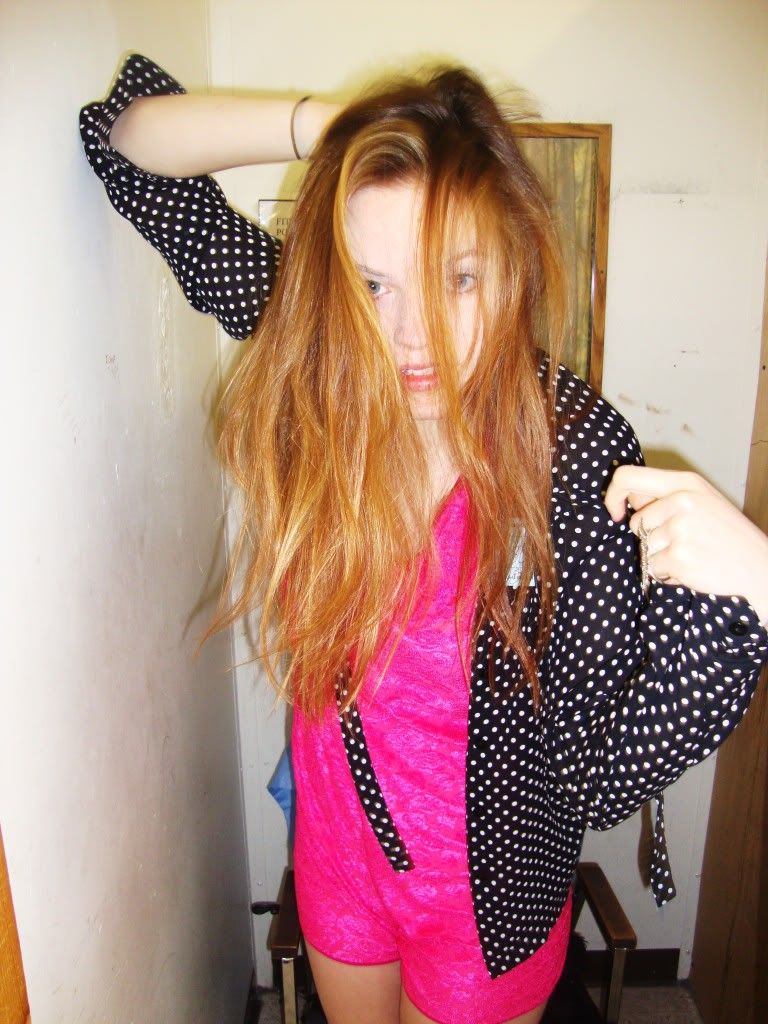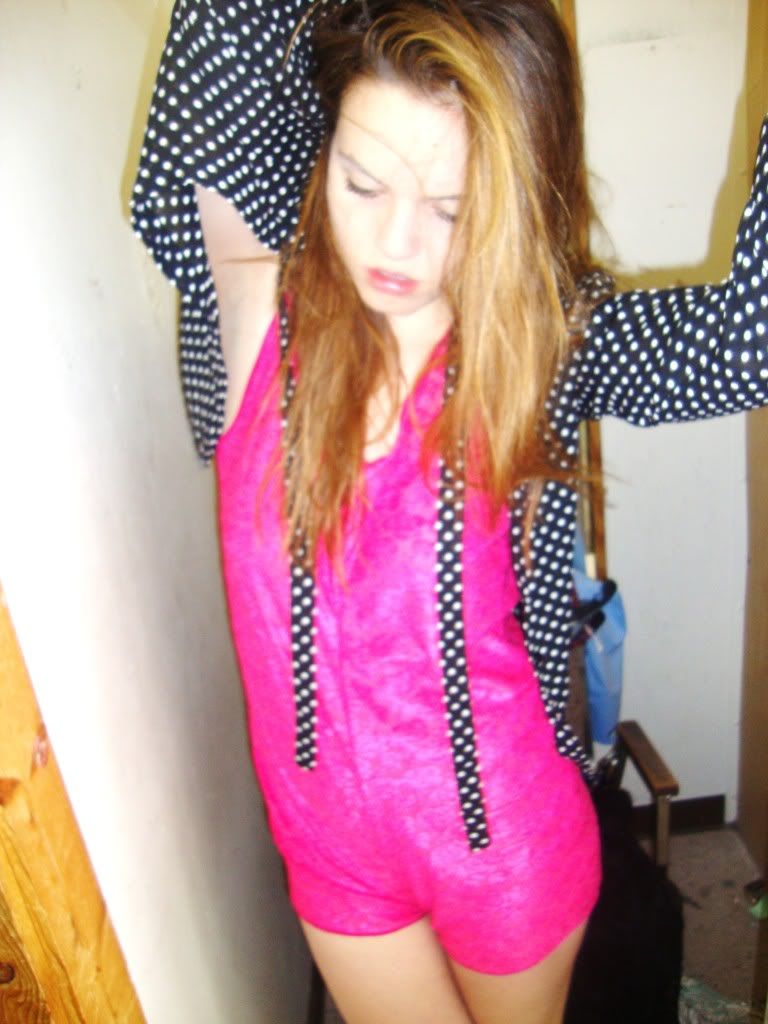 Then, Katie found a high waisted, black and blue skirt....she paired that with a basic strappy tank top. Katie is really workin' those tags!
The next outfit that Meggasus wears is a full length floral dress, very prairie chic. She is also wearing her newest double finger ring from Forever21. :)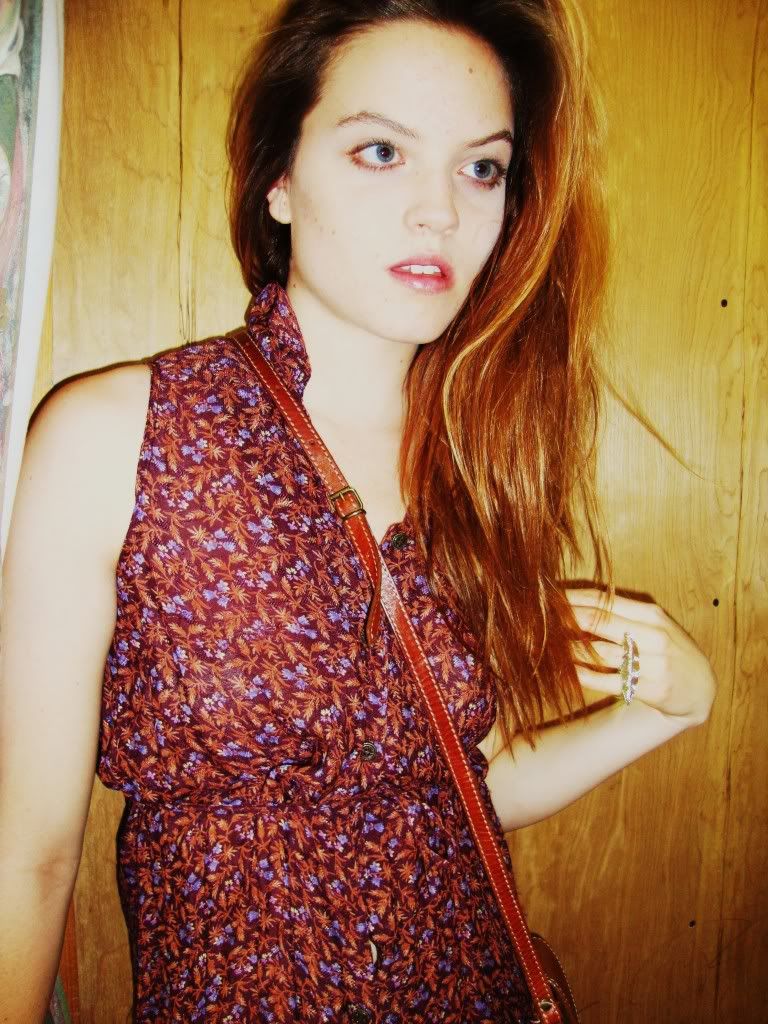 Then, Meggasus actually found a classic button down shirt that looks good on her! That never happens. Now, all she has to do is go meet Muffin and Savannah down at the country club.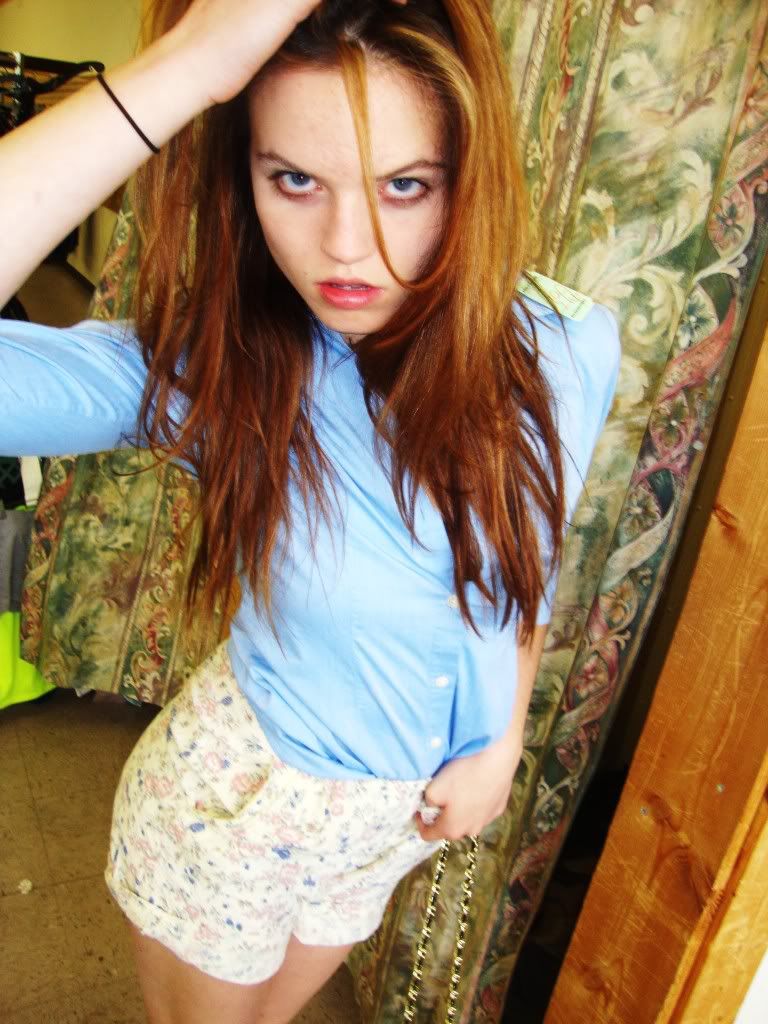 Oh, and the best part about the entire day was that it was FAMILY DAY! Which means that everything in the store (that didn't have a white tag) was 1/2 off!! Wooot! We made out like bandits...Meggasus bought the button down and the Ann Taylor satchel for $3.57. Katie-Lu was the big spender of the day....she bought the black and blue skirt, the strappy tank top and 2 pairs of earrings, all for $8.30. Happy Family Day!
We will be having many more Thrift Store outings this summer, so stay tuned.
xox, Meggasus and Katie-Lu
P.S- If you like what you see slash read, follow us! We are trying to pick up some momentum in this blogosphere.