New York Fashion Week starts in just a few days (September 9th) and personally, I find several aspects of fashion week to be somewhat of crap shoot. Take the trends from last season, for instance. Who would have thought that velvet would have been all over the runways last February or that the VS angels would walk for Prada and Louis Vuitton? Nevertheless, this is all what makes fashion so exciting.
One of my favorite things to monitor throughout every show season is which of the hundreds of long legged hopefuls emerge as the memorable new face who books all of the big shows. I've been stalking Models.com for the past few days to see the NY show packages so I could scope out which runway rookies will take the industry by storm this season. Here are six of my favorite show cards featuring new (or relatively new) models from Marilyn, Supreme and Next.
Marilyn

Elizabeth is very memorable...check out that killer bone structure and those amazing eyebrows!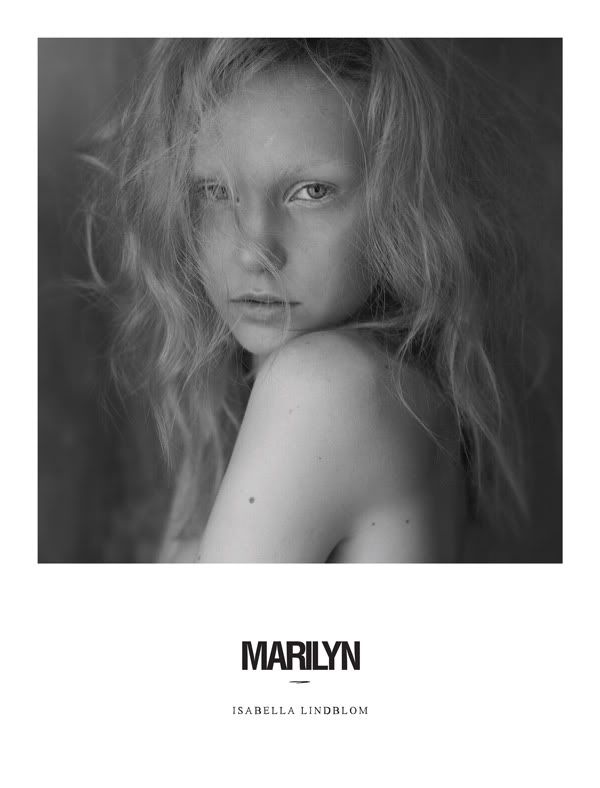 Isabella has such soft, angelic features...love her!
Supreme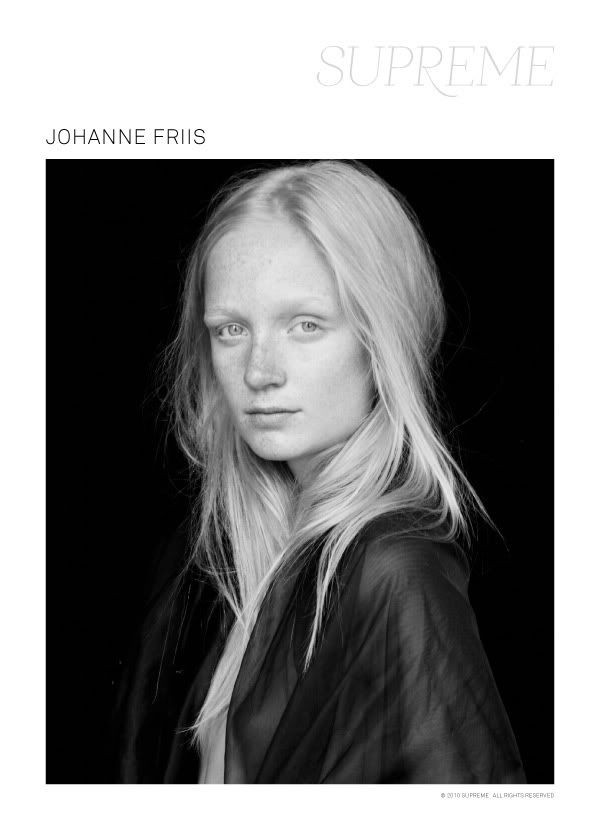 Ok, I'm a little biased because Johanne is one of my best friends, but just look at her! She's got the most beautiful, whispy blonde hair and unforgettable freckles! She's also a gorgeous person on the inside as well, which is the best quality to have.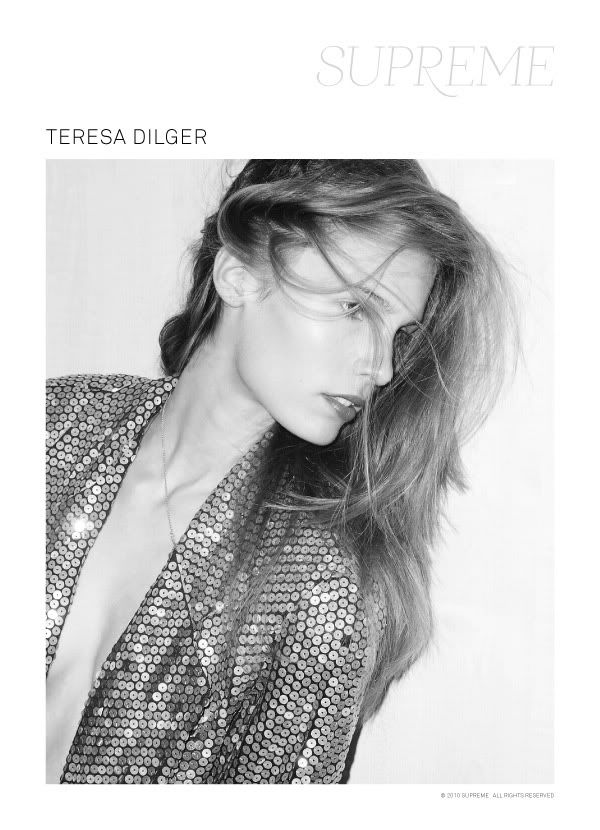 Teresa is a classic beauty with incredible cheek bones....can't wait to see what shows she will book.
Next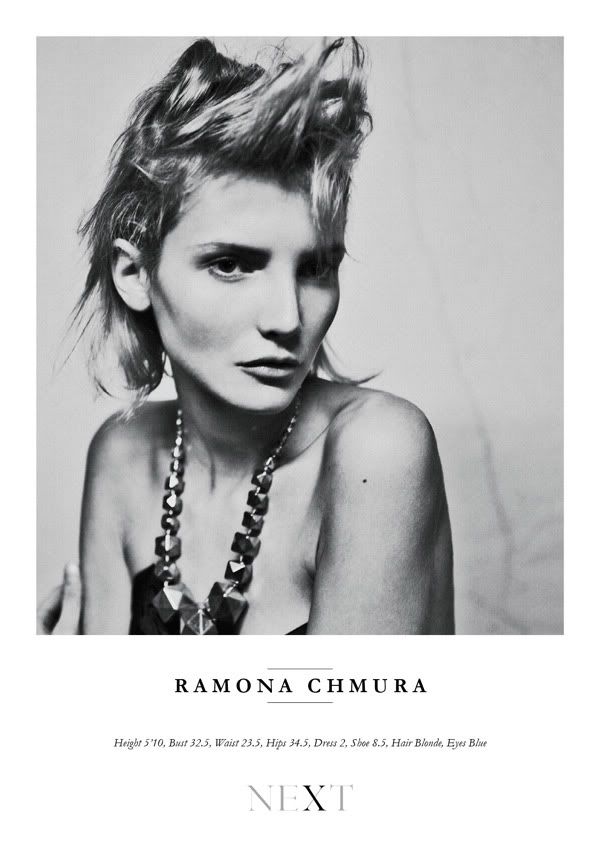 Ramona looks so edgy and this eye-catching picture makes me want to see more of her in the fashion world.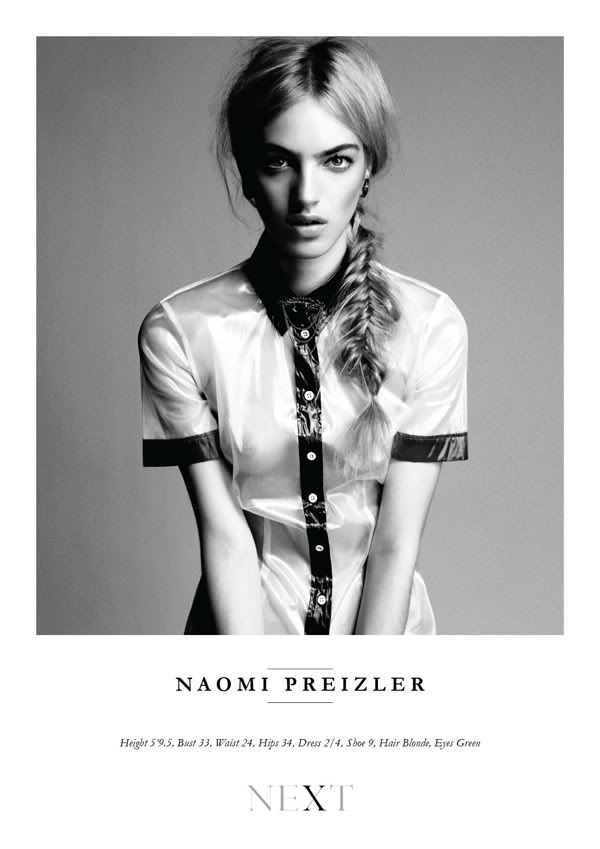 Last but not least, Naomi is an unconventional beauty destined for greatness. She's booked many desirable editorials and is already making her mark this season and seems well loved by all. She has the potential to have an incredible season for sure.
Oh, and speaking of trends, anyone else notice the black and white trend for the show cards? It's like this was planned or something...
xox Meggasus