I love the Tommy Hilfiger collection this season. Maybe I'm just a sucker for his classic, all-American, prepster style but honestly, you can't blame me. I have lived in Connecticut my entire life.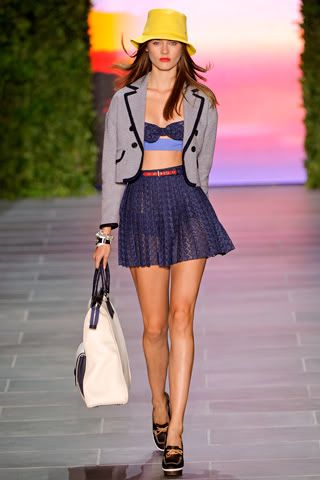 This "twisted country club' themed show marks Hilfiger's 25th year in the business. What I love about the Tommy Hilfiger brand is that it was probably the first designer whose clothes I could easily point out without checking the tag as a kid. This is because the Hilfiger label is distinct and loyal to its image. Some may think that Hilfiger's designs have been repetitive season after season, but to me the constant clean cut style is reliable and comforting. It is a company I can trust.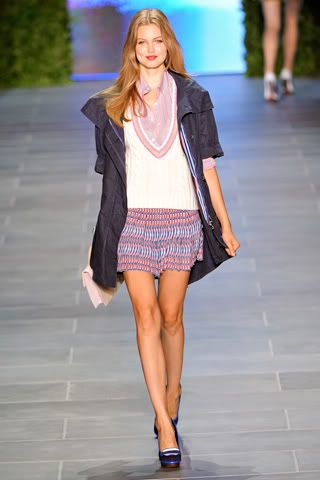 However, Style.com mentions how the newest addition to the label, designer Peter Som, has mixed things up a bit by merging some of his quirky style into the collection. I welcome this change because the label has maintained its Tommy vibe. In my opinion, Peter Som is a perfect match for the brand. Som seems to embrace the prep look with his own label as well. This season the Tommy brand just has a more electric color scheme and seems to cater to a younger consumer. Otherwise, the 25th anniversary show still proved to be classic Tommy, through and through.
Take a look at the show below :)
I hope you are enjoying fashion week as much as I am!

xox Meggasus