Maybe it's the swimmer in me, but did anyone else think "scuba diving" when they saw the Spring 2011 Ohne Titel collection?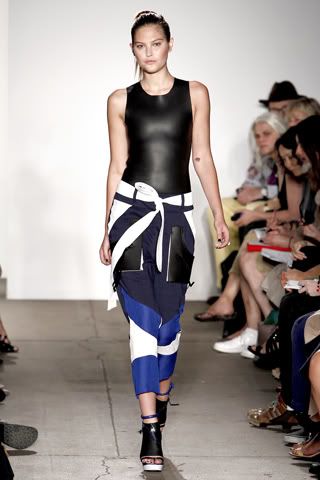 Opening with Cat McNeil in the neoprene bodysuit just made me think of dolphin trainers at Sea World. I love the creativity behind the body suits, but I just cant help associating them with water sports.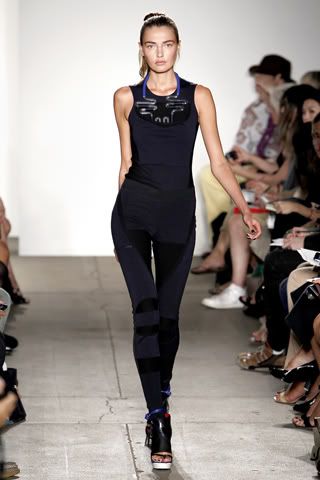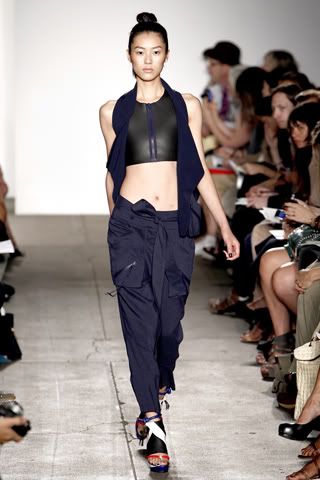 Overall, the collection has a very sporty vibe. The color blocking and tight buns adds to this effect. I give Alexa Adams and Flora Gill (the designers behind Ohne Titel) props for thinking outside of the box and making a memorable collection but will it be remembered for the right reasons?
What are your thoughts? Are you diggin' scuba chic?