Today I found this stunning image photographed by Tim Walker for British Vogue. In my opinion, this is fashion photography at its best. The baby blue dress, the spiral staircase,the lighting, the drama, the slight element of fantasy.....EVERYTHING just works.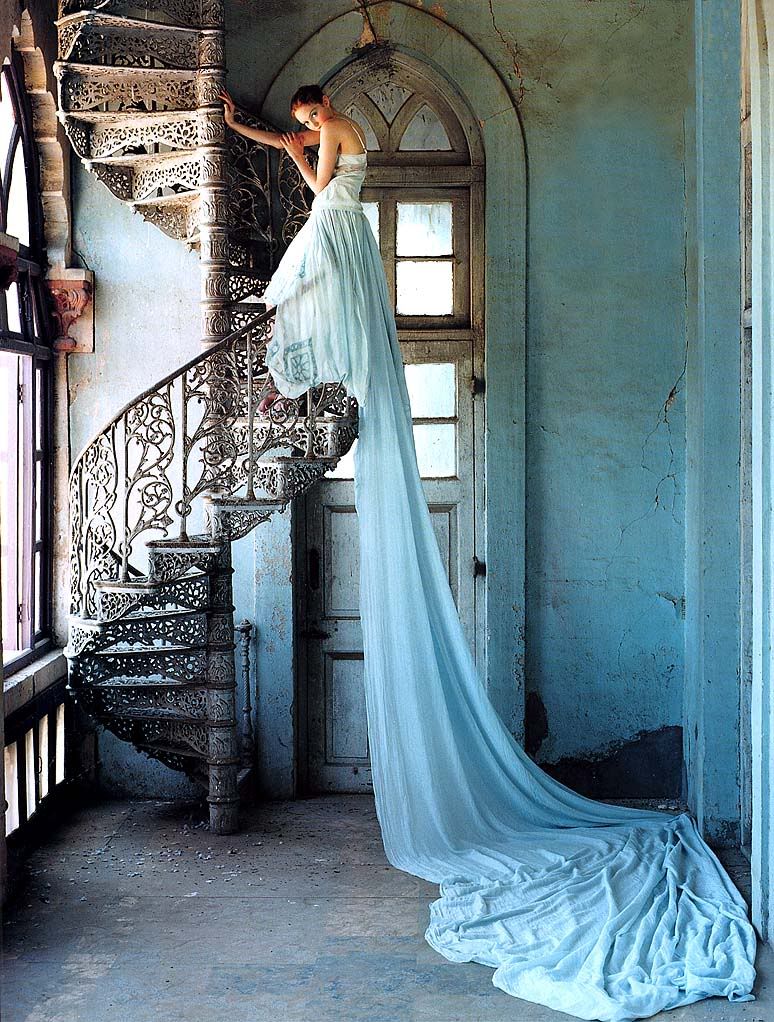 Of course, I automatically did an image search and to find more of Walker's work.
I find his work to be very distinct....very vibrant and cinematic. All of images seem to tell a story.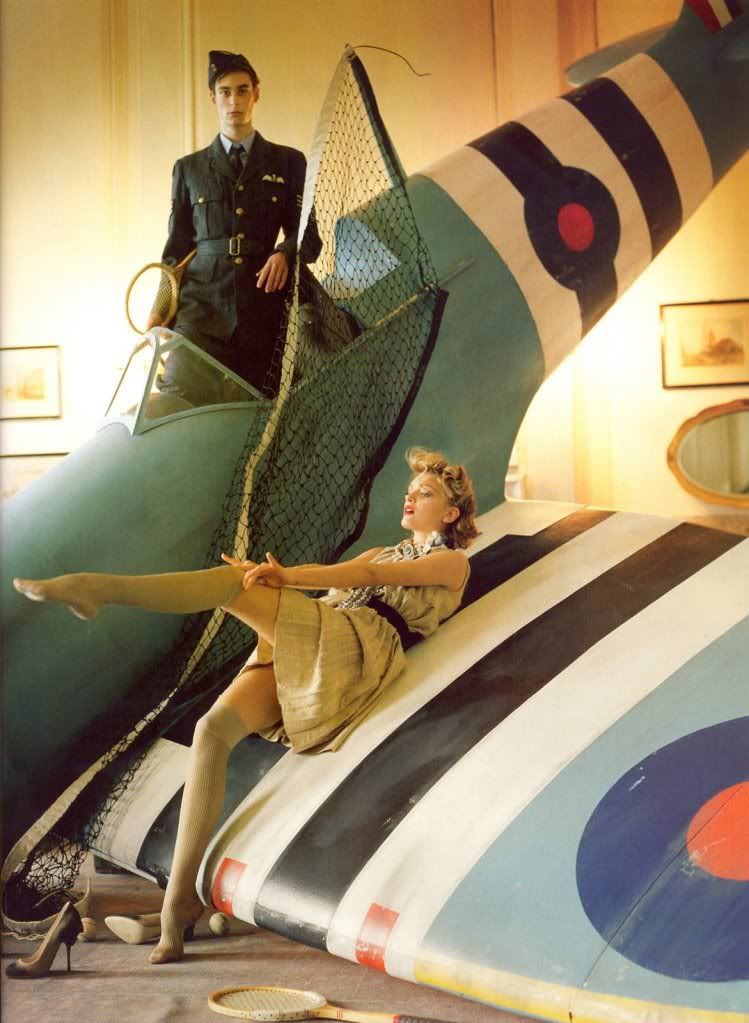 His photography is addicting- I've already read his entire thread on The Fashion Spot and have checked out his website.
According to his site, once Tim graduated college he assisted legendary fashion photographer Richard Avedon, and his first photograph appeared in Vogue by the time he was 25. Walker's photographs have been in several magazines, including British Vogue, US Vogue, Italian Vogue, Teen Vogue, W, i-D and Harper's Bazaar.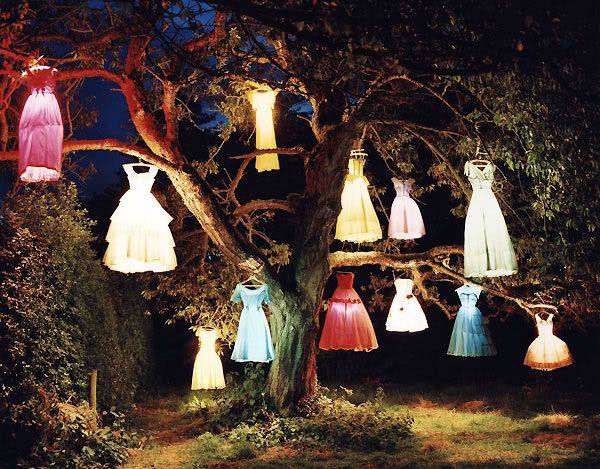 What I love about his work is that it takes you to a fantasy world, full of color and imagination. I think this might be why it's so addicting to look at...who wouldn't want to be a part of this playful, fun world?
With these whimsical set designs, I wonder what it would have been like to play "pretend" with Tim as a child-I think it would have been a blast!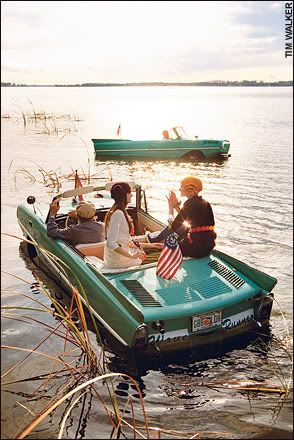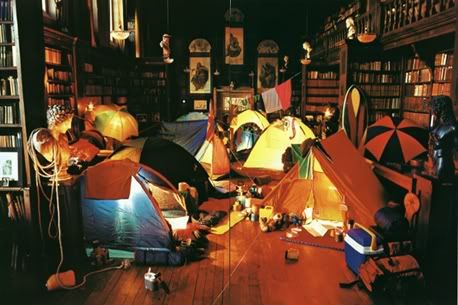 His images just speak to the inner kid in all of us and give us a feeling that our wildest dreams can become reality.
Have a wonderful day and enjoy the photographs!
xx Meggasus