So we all know Terry Richardson is a controversial photographer. I don't think that is news to any of us...However, the fairly recent scandal involving him taking advantage of underaged models had me curious to see more of his work, so I clicked over to his home page...
I should have been more shocked to see this under the tab, "Model for Terry".
"Hello , if you are male or female and interested in posing nude for Terry Richardson please contact us by Email.
Please include your contact information , Phone number name and a photo ( a small jpeg) if possible.
You must be at least 18 years old and be able to provide a state issued ID at the time of the photo shoot."
Sorta twisted eyy?
I bet he gets emails daily.
Sooo here are some of Terry's classics. I figured I would put them up just for kicks.
Kate Moss and the sun.
Mary Kate Olsen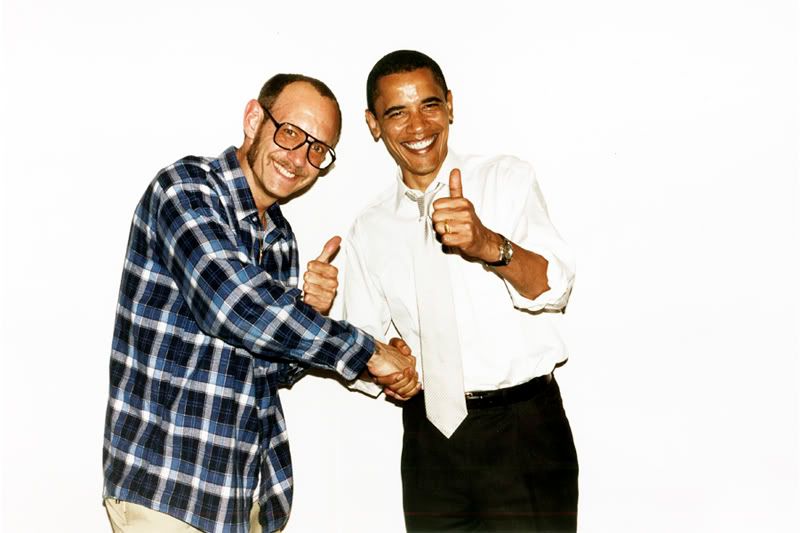 Oh hey it's Terry with Obama!
Yeahh he shoots lots of celebs. Unfortunately this makes a lot of young models willing to do almost anything to be photographed by him...
Everyone loves a villain now and then. He definitely has a unique style, there is no denying that! I bet his all this scandal just ends up just fueling his career...
If you want to see more photos by Terry Richardson, check out his site. Keep in mind I posted his rated G photos... http://www.terryrichardson.com/