I was in disbelief when I saw the cover of the most recent issue of Teen Vogue. You are probably wondering, why would Meggasus be so stunned about this? Well, it's because I was expecting to see some sort of teen-bopper celebrity on the cover but instead, what I saw was the graceful, fresh face of the young and talented Karlie Kloss!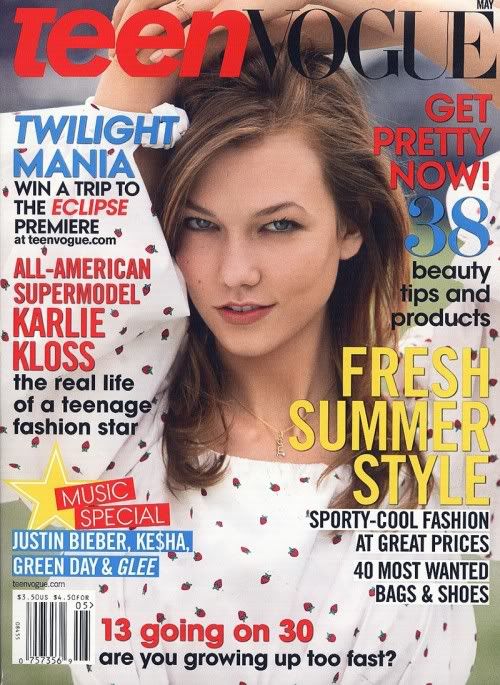 Finally, a high fashion model lands the cover of a popular American magazine! In my opinion, this is how it should be. One of my biggest pet peeves is how US magaines will use celebrities instead of models to increase sales. But come on!! Who wouldn't buy a cover like this?
Karlie first appeared on the cover of Teen Vogue in 2008 along with models Chanel Iman and Ali Michael. This really helped launch her career as a super model. Ever since, she's been gaining more and more fame within the industry, appearing in almost every issue of US Vogue this past year, as well as Vogue Italia. This girl is unstoppable!
Here are a few of my favorite shots from the editorial, photographed by Patrick Demarchelier.
Karlie is the epitome of the fresh faced, all-american look....
Beauty shot!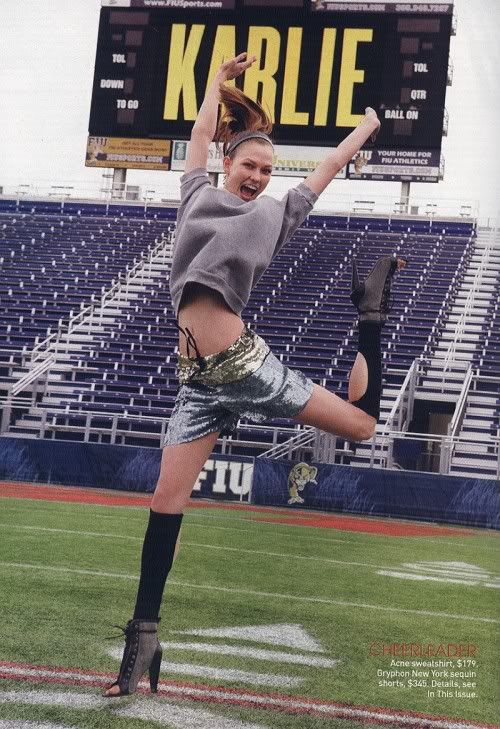 GO KARLIE! ...check out those killer heels!!