"Claw Money" is a semi-underground, up and coming designer who got her start as a graffiti artist in Queens. Recently, she channeled her creativity for vandalism into a fashion design career.. Her signature tag is a fat paw with three claws, and can be seen all over New York City. She has a growing celebrity following which now includes Kanye West, Santogold and M.I.A. Claw Money has also worked on collaborations with Nike and even Calvin Klein.
"Claw Money" is shown below with her signature claw symbol on the wall behind her.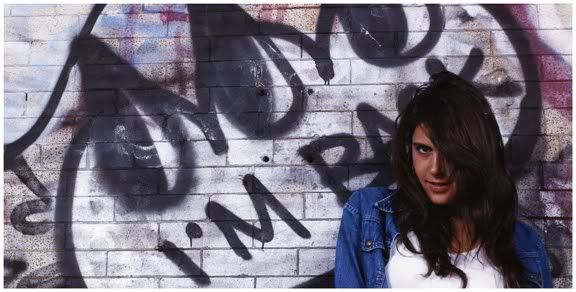 Take a look at some photos from her Spring/Summer 2010 Collection...!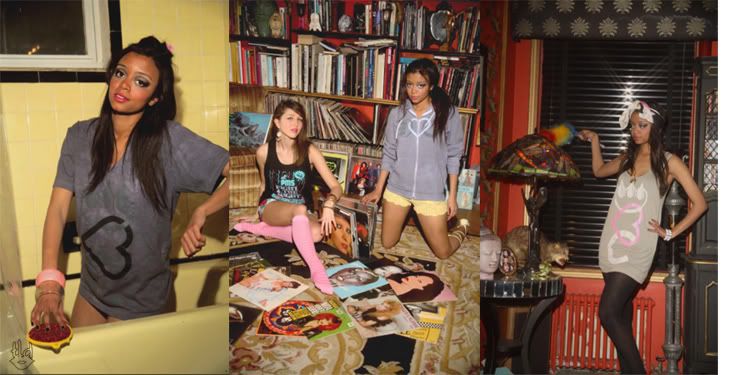 Photos from The Lipstick Diaries
"Claw Money" is known for her cool graphic tees. If you look closely you will notice that she incorporates her signature claw hand into all of her designs. She has a line of accessories as well which I recommend taking a look at! The best way to describe her style is edgy and fun.
I can't wait to see what this graffiti artist turned fashion designer comes up with next!