Take a look at the Bottega Veneta S/S 2010 ad campaign featuring models Sean O'Pry and Anya Kazakova. When I first saw this campaign in the latest issue of Vogue, I fell in love with it. What I like the most about it is the unique color palette of teal, tans and ivory, contrasting with the bright red of the model's lipstick and dress.
Both models seem to be deep in thought. For some reason I picture the pair scheming about something... What is your take on this?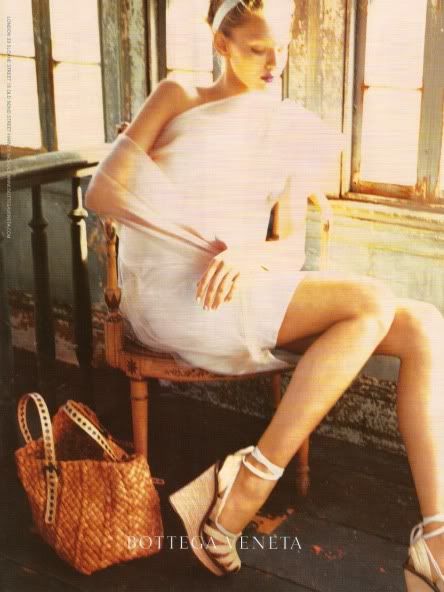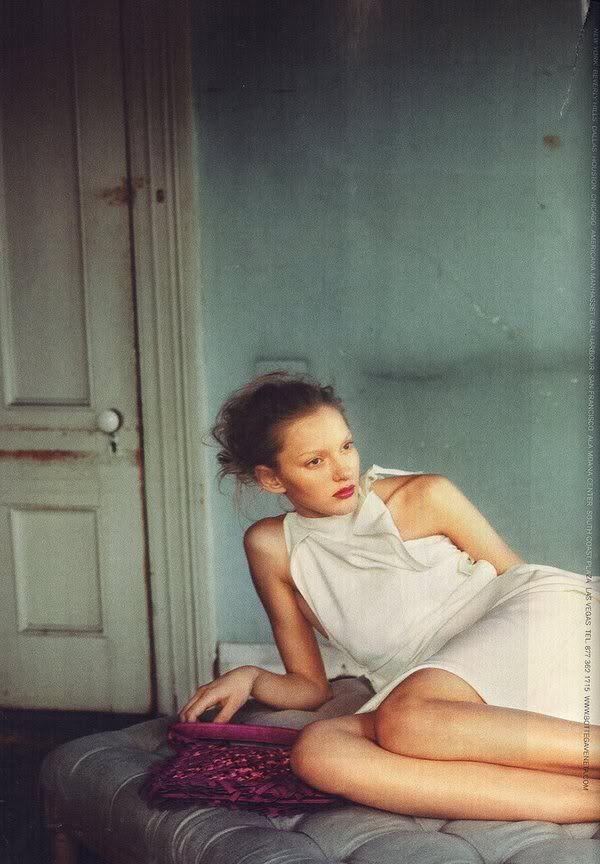 I like how these photos are somewhat blurry rather that crisp and defined. In my opinion it adds to the mystery of the photos, and makes them more visually interesting. The overall warmth, haziness and expressions on the model's faces work together to create a beautiful campaign with a very relaxed feel.