Meggasus found this adorable straw hat, perfect for summer! It's vintage too, which makes it even more appealing!
Meggasus instantly pointed out the similarity of this hat to the ones found in the Jason Wu Resort show... It's funny how styles repeat themselves! A photo from Wu's collection is shown below.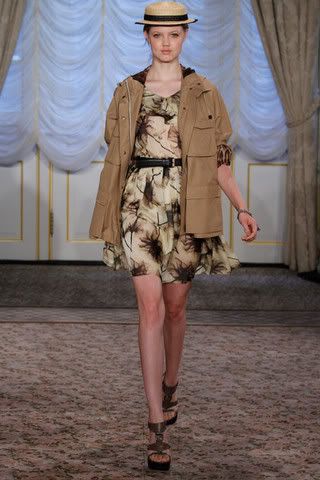 I think I may actually prefer the pink for once!
As for myself, I absolutely fell in love with this big, floppy hat. I've been looking for one for ages, and this one was perfect! However, an older lady in the store was green with envy when she saw it and instead of letting her get all worked up over it I just let her have it. I'm sort of regretting that move...hahaa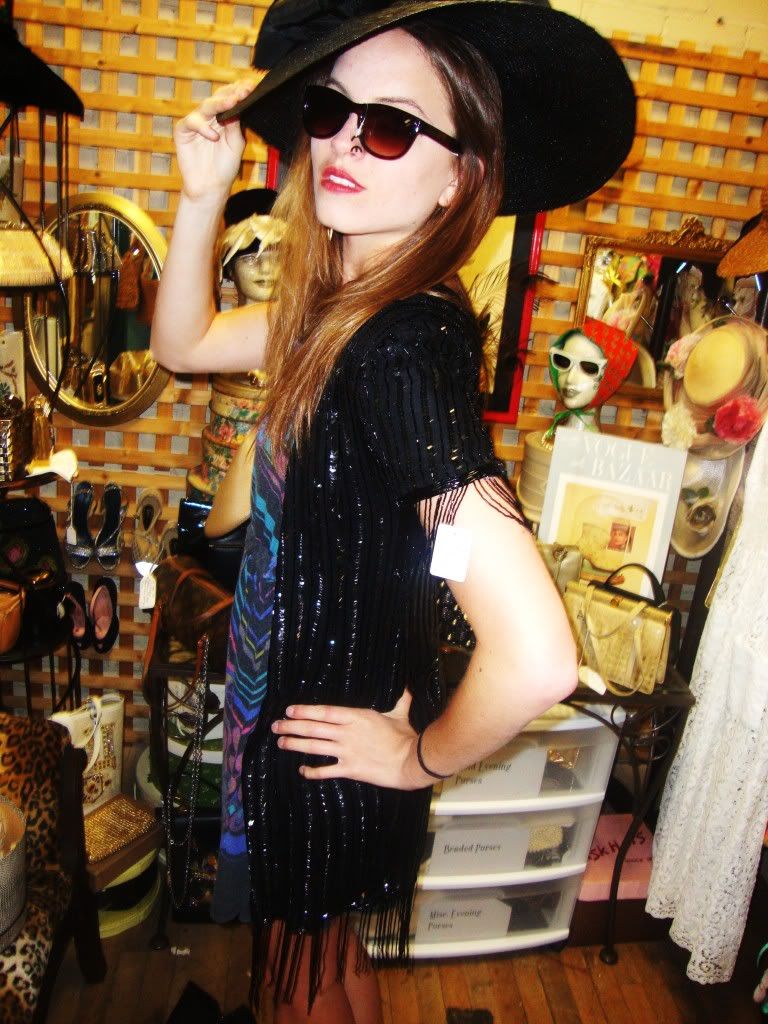 The black shades were only 5 dollars, so I couldn't resist!! Also, I absolutely fell it love with this black, beaded throw on. Very flapper-esque, no? I've been obsessed with items with fringe these days... For only 20 bucks, I bought this item as well! I can't wait to wear it out...It's the perfect item to throw over a party dress!...or even perhaps mix it with some casual grunge?? I will have to do some experimenting with it!
Well, this post has been rather random... but Meggasus and I wanted to share these unique purchases with you :)
I hope all of you bloggers have had a fun-filled week!
xx Katie-Lu