This is a historic moment for Meggasus and Katie-Lu blog... For the first time EVER Meggasus and I were able to both take part in a collaborative photoshoot with the fabulous photographer, Miss Emily Tebbetts! Meggasus was finally able to make the trip up from Storrs CT to visit me in Boston... It was wonderful to be reunited!
Our shoot with Emily began at the reflecting pool and we eventually drifted to Newbury street to take some urban-chic photos.
This first Instax photo is my personal favorite taken from the day... however, Meggasus prefers the 2nd black and white photo... Which do you prefer?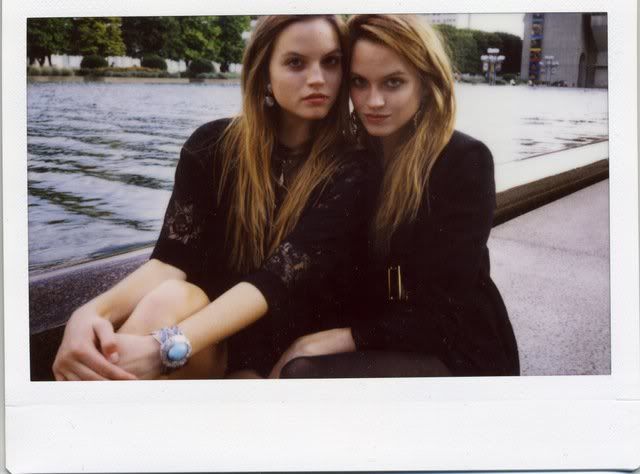 FYI: Meggasus is on the left and I am on the right.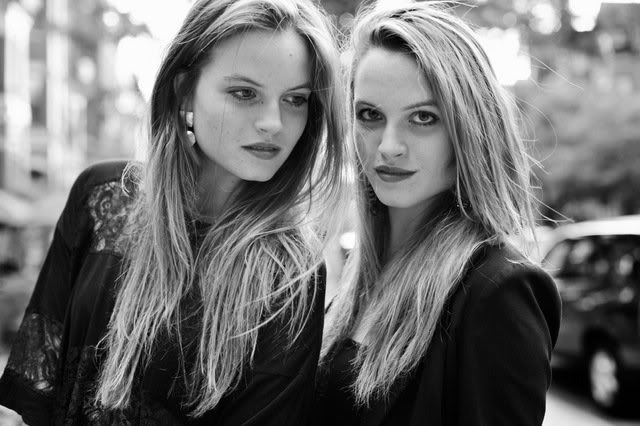 I personally love the natural feel of the Instax photo. There is just something exciting about the idea of only having one chance to take a perfect picture. If something goes wrong, you cannot go back and edit!
Meggasus's teal bracelet is from the Jazz festival on Columbus Ave we attended earlier that weekend. It adds a nice touch of color to our all-black theme of the shoot. My black and gold earrings are from Forever21.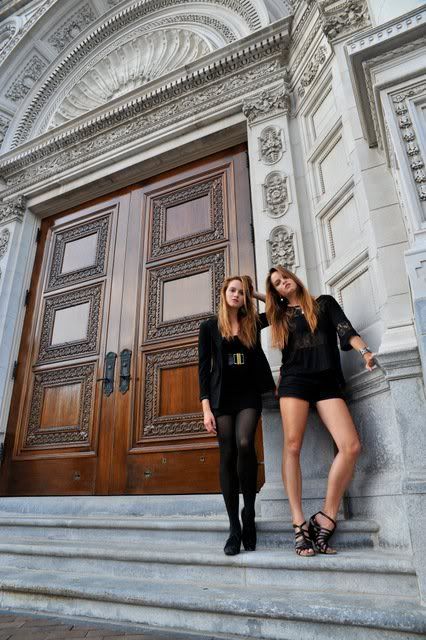 This photo was taken in front of the gorgeous "Christian Church of Science" on Mass Ave. I love how the cool angles of this photo work so well with the beautiful architecture of the church... It provided the perfect backdrop for our photoshoot!
This next one was taken on Newbury street.... Meggasus's expression looks as though she belongs on the front of a 90's album cover!
This last photo is extremely interesting visually. The combination of the hair blowing in the wind with the shadow of the hand makes for a very unique photo.... it definitely highlights Emily's talent as a photographer.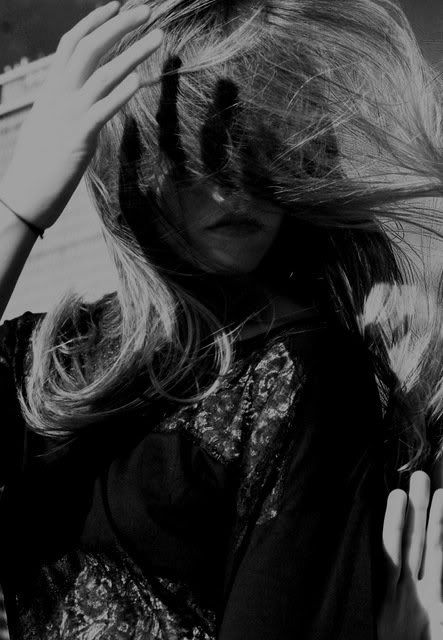 Now since you've seen photos of us together for the first time, the question is, can you tell us apart?!
For more information about the clothing you see in this post, see my previous entry about the consignment store "Rescue" located on Newbury Street!
I hope you are all having a wonderful week!
Xx Katie Lu