Many of our followers may recall that Meggasus and I have a passion for going to secondhand stores and creating trendy outfits out of miscellaneous treasures that we find. We can spend hours searching through the racks at the Salvation Army in order to find unique pieces we can add to our wardrobe. Being in the city, Boston has many ideal locations to find thrifted deals such as Second Time Around, The Garment District, Poor Little Rich Girl and The Closet. However, a few weeks ago I came across "Rescue" located at 244 Newbury Street, which has easily become my newest favorite consignment shop.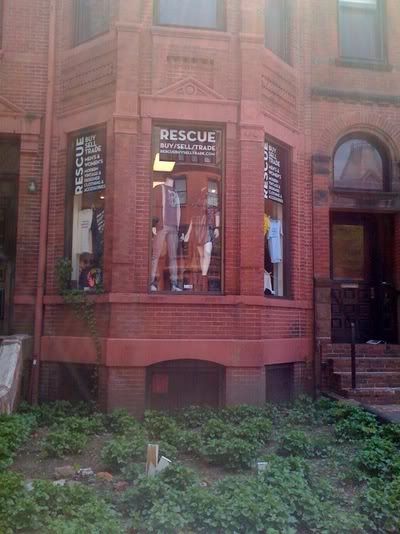 How is works is that they selectively buy women and men's clothing on a walk in basis. All the items they resell must be up to date with the current trends. While reading their website I was somewhat surprised at how picky the criteria is for what they select...For example, they do not accept any vintage clothing from after 1980, lounge wear, business attire, formal dresses or furcoats! Also, all items must be up to date with the current trends... even "classic" styles will not be accepted. They do not have an area for backstock so every item must be in season. However, this just goes to prove that "Rescue" prefers quality over quantity and knows its target market. Take a look at the this photo of Meggasus and I decked out in our recently purchased "Rescue" attire.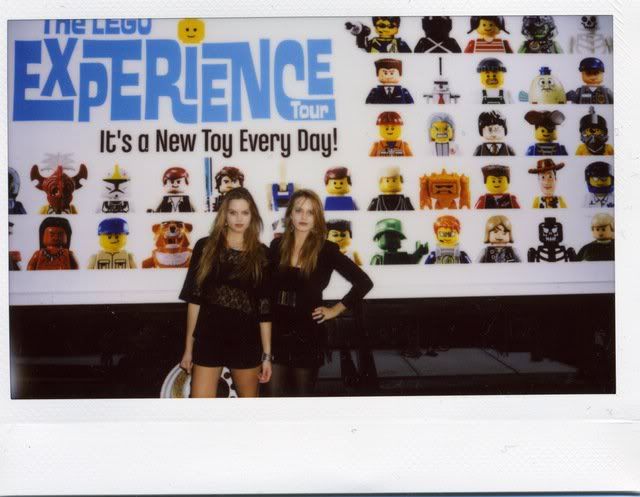 Although Rescue does carry a lot of expensive designer brands, the majority of the store is very reasonably priced. I was able to purchase that black blazer for 30$ and the gold studded tube top dress I'm wearing underneath for only $10... The lace top Meggasus is wearing was only $20! We got away like bandits...This photo is a preview to one of our most recent photoshoots that will be featured on the blog shortly, so stay tuned!
Some of the designer items I saw in the store while I was browsing included Levi's Marc by Marc Jacobs, American Apparel, Dolce Vita, Betsey Johnson, Zara, and BGBC. They had an amazing selection!
Here are some of my favorite items currently featured on their
blog
.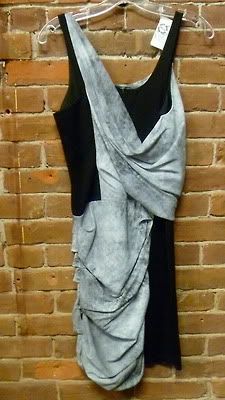 Helmut Lang Dress, $200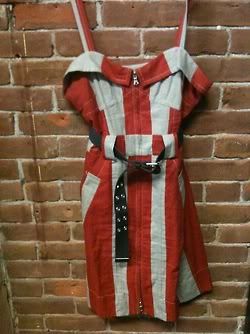 Marc by Marc Jacobs Dress, $120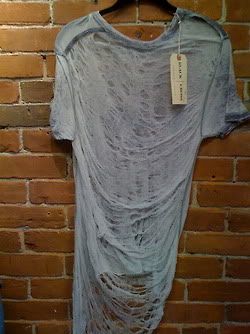 Black Cross Shredded Tee, $40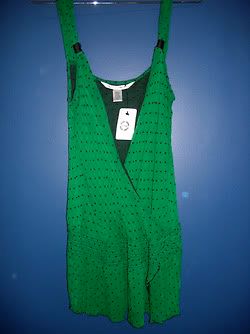 Diane Von Furstenburg Silk Top, $44
I can't wait to go back to Rescue. They make the avid thrift store shopper's job simple by only choosing the most fashion forward items to sell in their store, so you don't have to spend hours looking through racks of clothing that are outdated!
Xx Katie Lu