Decorating my dorm room is always one of my favorite parts about a new school year... Every year I splurge of a couple of foreign, fashion/photography magazines and cut out my favorite editorials to hang on my blank walls. Take a look at a few of my newest pieces of artwork from i-D magazine called "Meet me at the Corner." This editorial features Behati Prinsloo and Jamie Strachan who are a real-life model couple, and was photographed by Kayt Jones.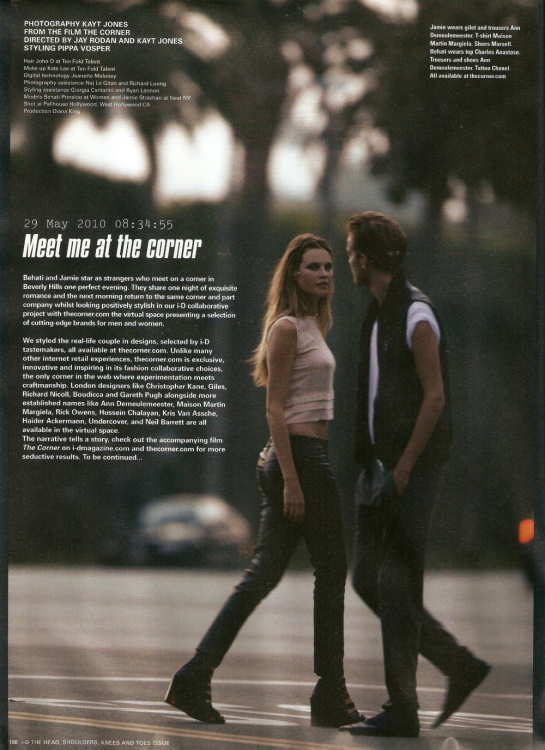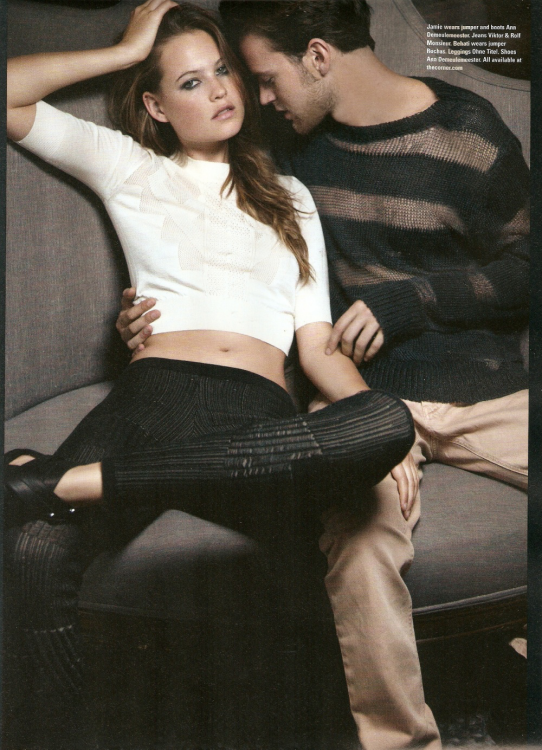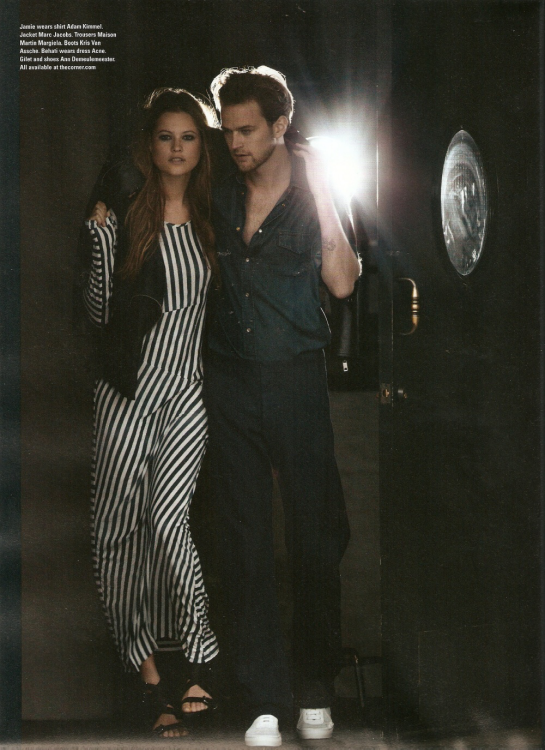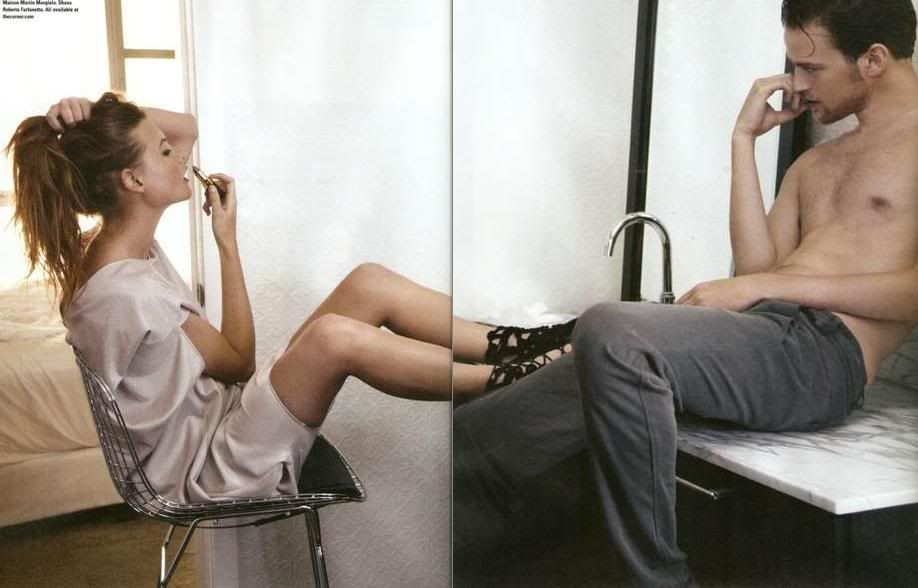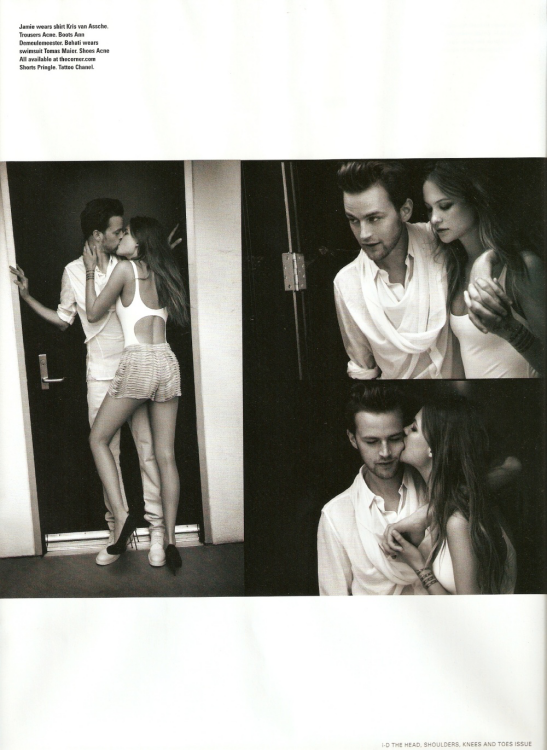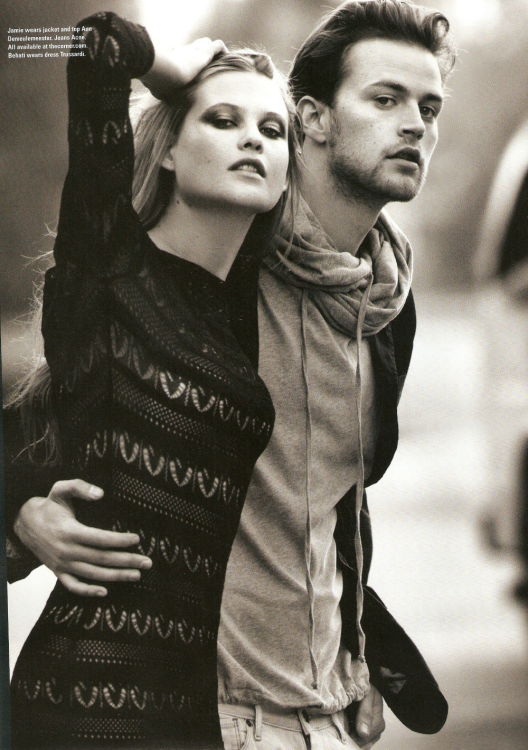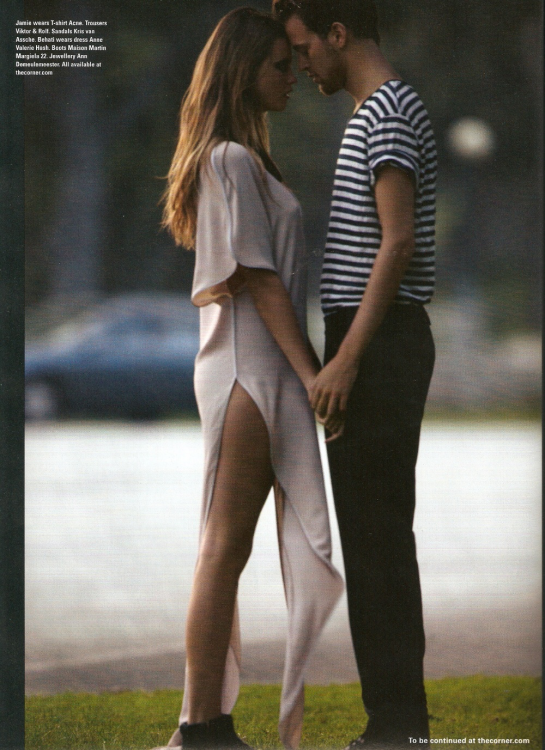 According to i-D magazine, " Behati and Jamie star as strangers who meet on a corner in Beverly Hill one perfect evening. They share one night of exquisite romance and the next morning return to the same corner and part company whilst looking positively stylish..."
What are your thoughts on this editorial? Do you agree with this storyline? In my opinion, this pair looks like more than just a one night stand in this editorial!
xx Katie-Lu