While in Idaho, Meggasus and I had one of those days that unexpectedly turned into one of the best days of our lives. It was simple yet wonderful... First, we were woken up to music being played throughout the gorgeous lake house we were staying in and to the smell of french toast and bacon... just to set the scene, take a look at the kitchen table and those beatiful windows with a view!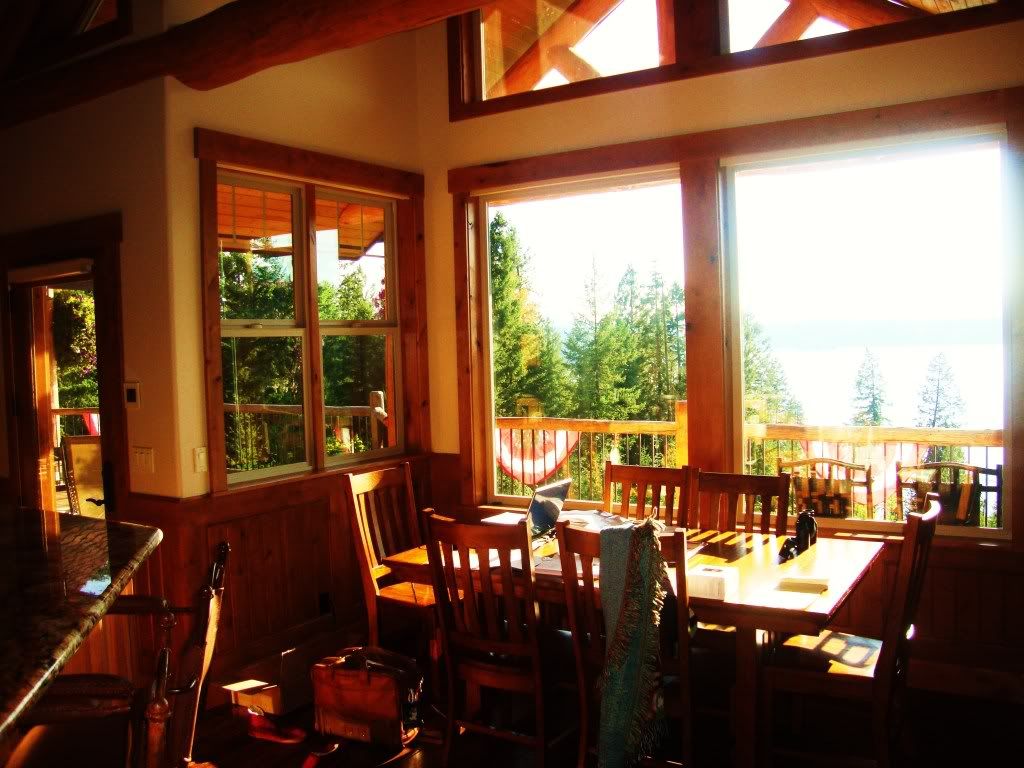 Quite picturesque... no?
After we enjoyed a relaxing breakfast with our friends, we headed off the an event called "Art on the Green," which takes place annually in Coeur d' Alene on Sherman Ave. Meggasus and I had no idea what to expect... It turns out it was basically our ideal shopping day. Vendors selling all types of eccentric jewelry, clothing, furniture and basically anything else you could think of, lined the entire street (It was a very long street) and filled a nearby park. Meggasus and I ended up being separated from our group of friends because we spent too much time looking at almost every stand searching for unique pieces.... We took some pictures to share with you some of our favorite finds!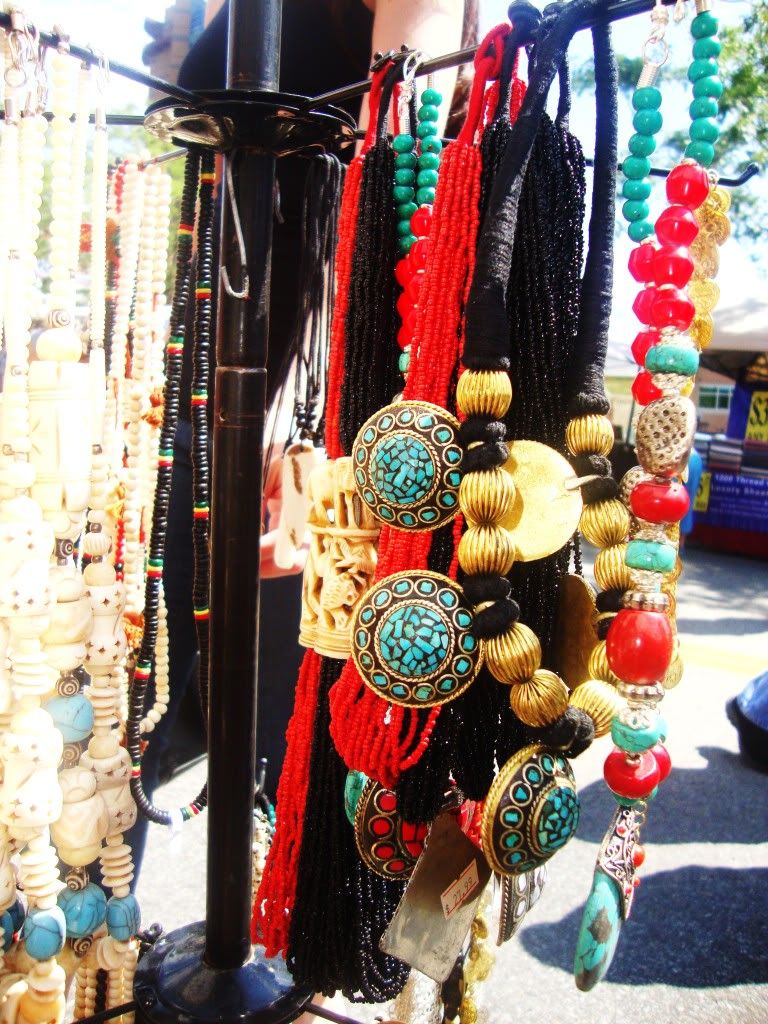 We noticed that indian inspired/ chunky tribal jewelry was a huge trend among the vendors...
I absolutely fell in love with this teal necklace!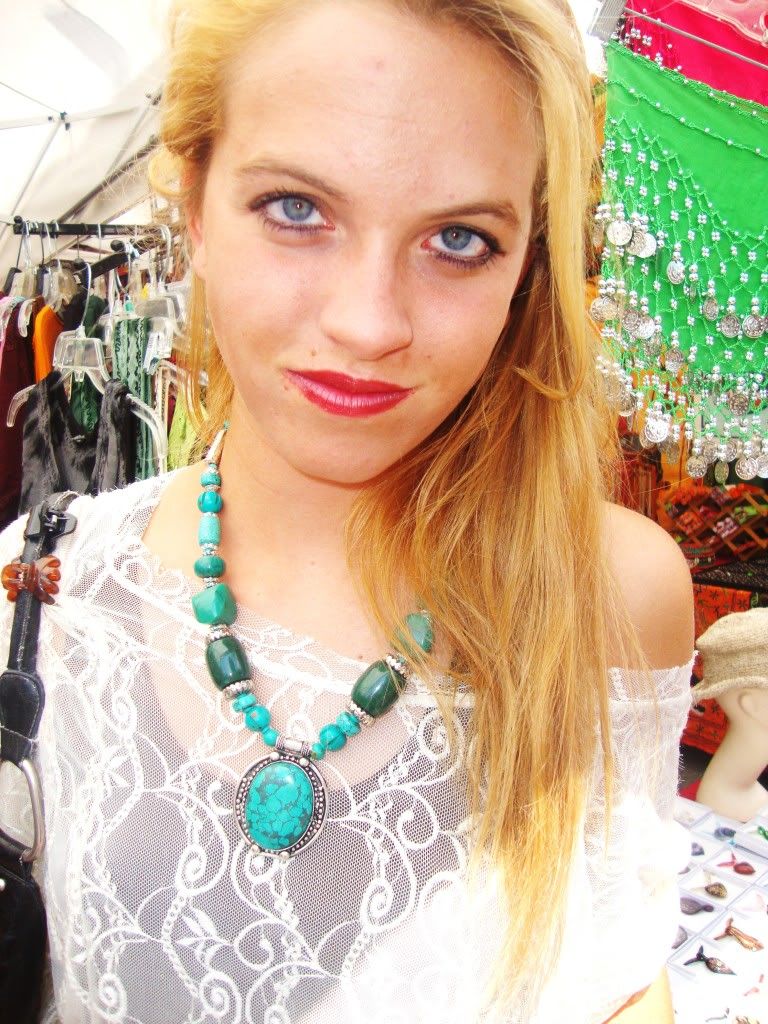 (Oh yeah and I randomly bleached my hair blond the day before... just in case you were shocked by the hair!)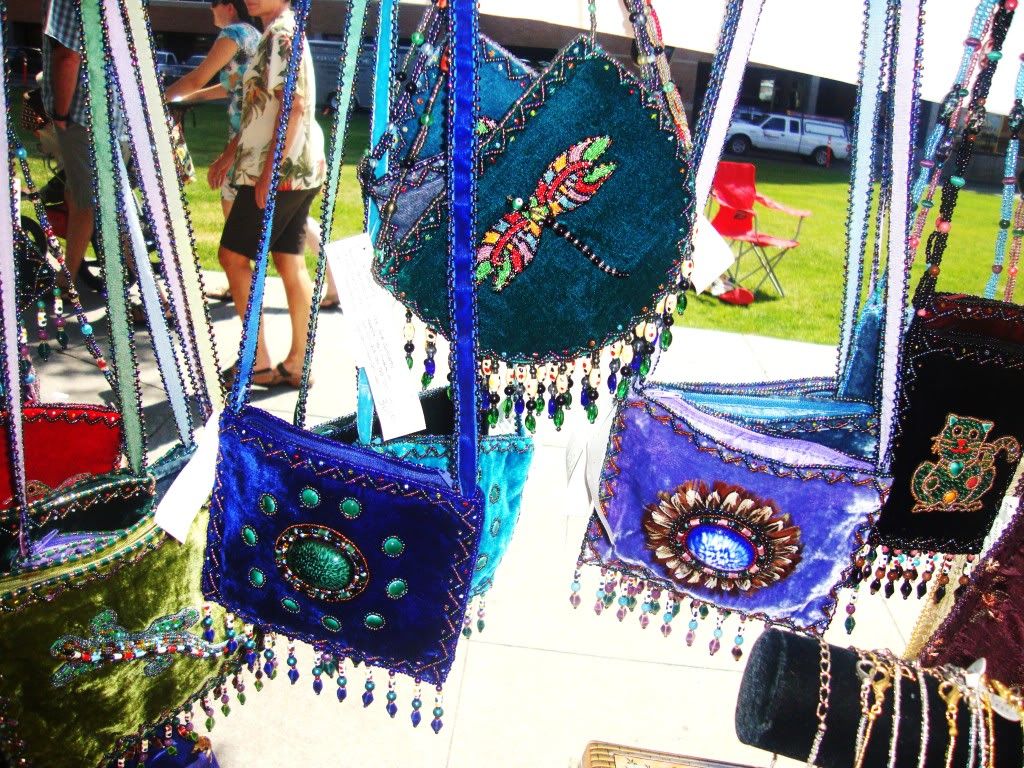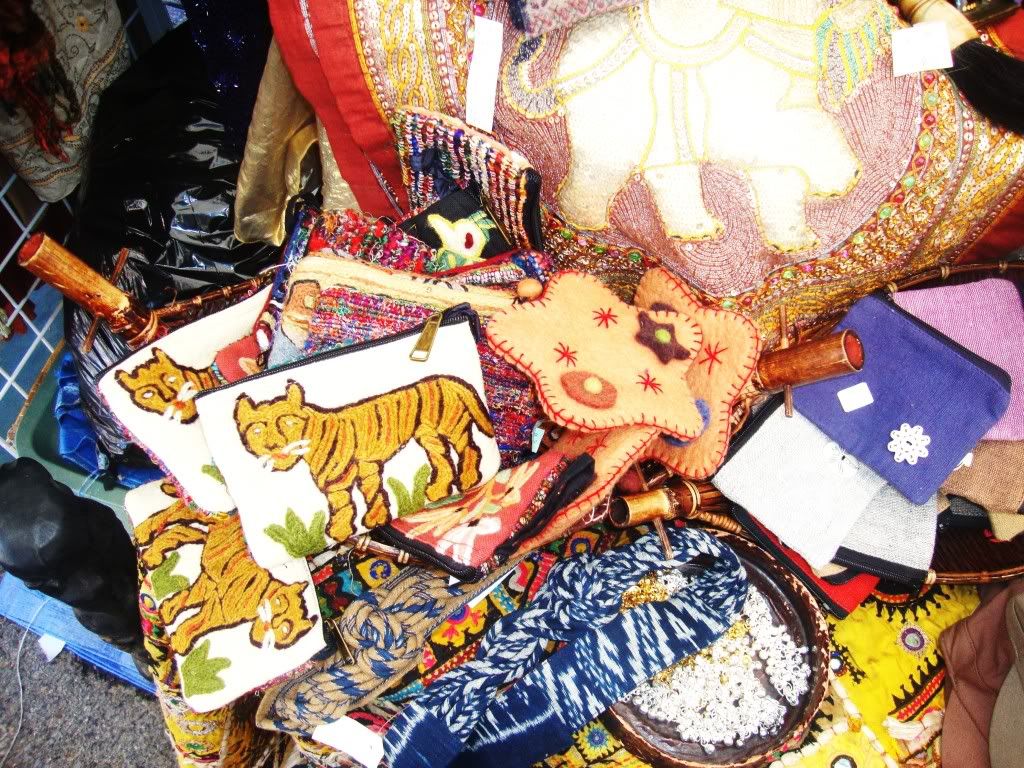 See what we mean by tribal? We both adored the previous necklace with the blue stone, bamboo, and gold chain...it was a very unique combination! and a good deal too... 2 for twenty!
You think that deal was good...check out these rings! 2 for 5 dollars! If you have an "edgy" style, these are perfect!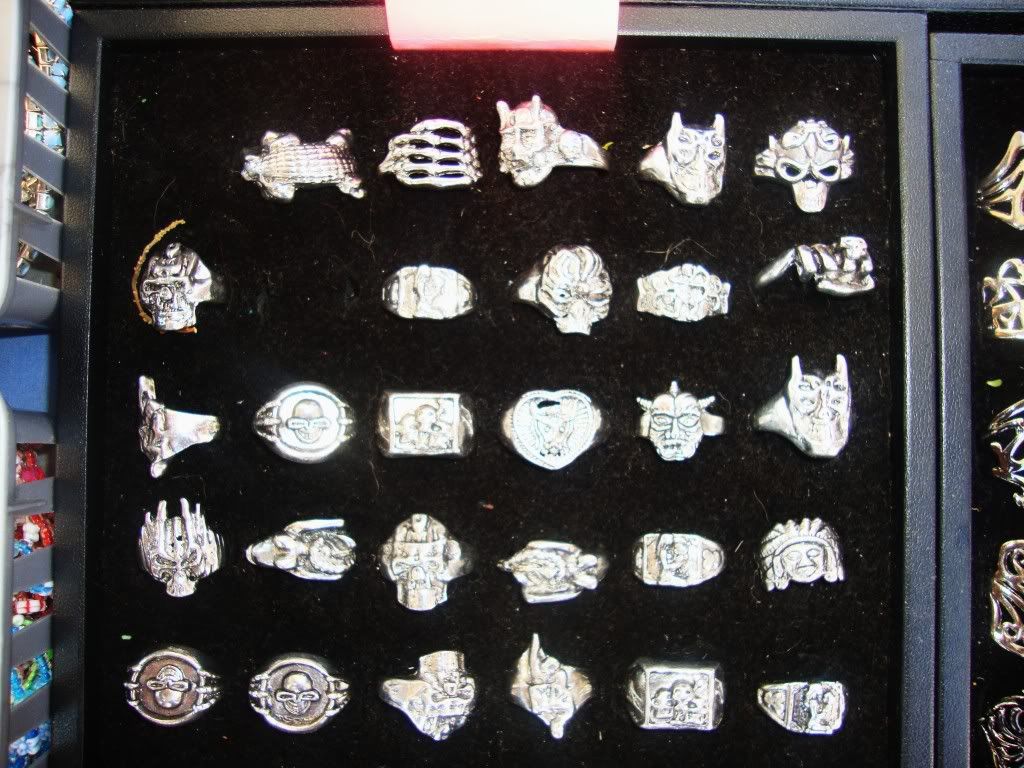 Eye spy the ring with warriors shooting bows and arrows on it.... That's the one I bought ;)
(it may be difficult to see, sorry for the terrible quality)
I also "splurged" on this epic ring shown below which was included in the deal hahaa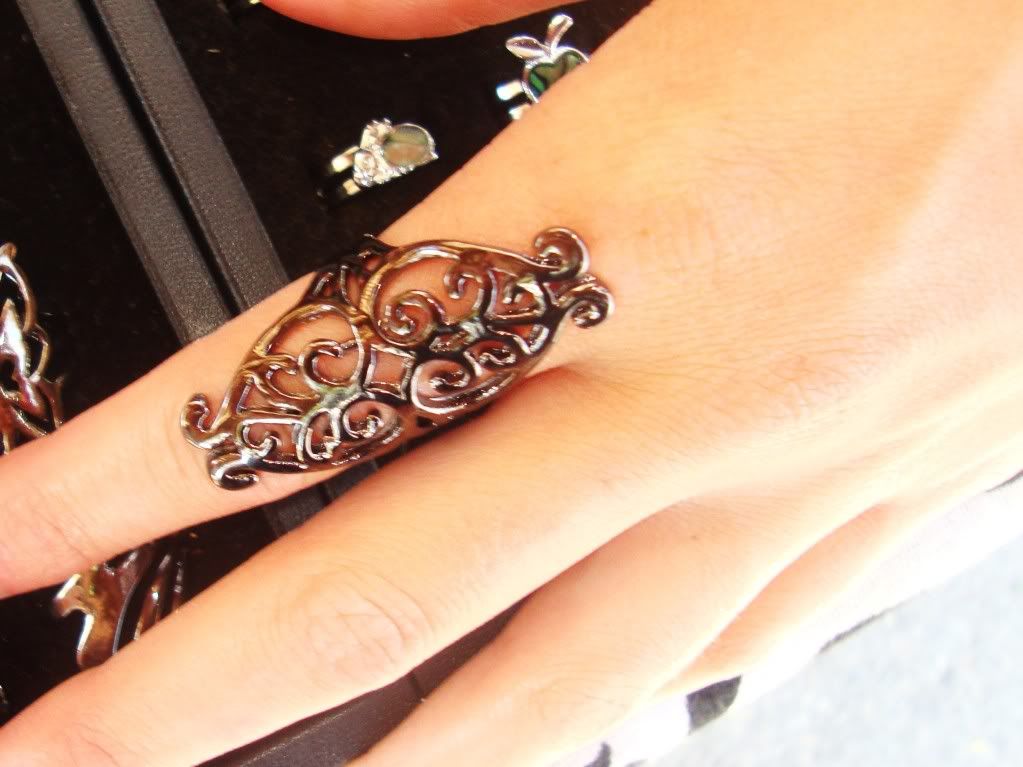 Last but not least, take a look at the geek chic shades Meggasus bought!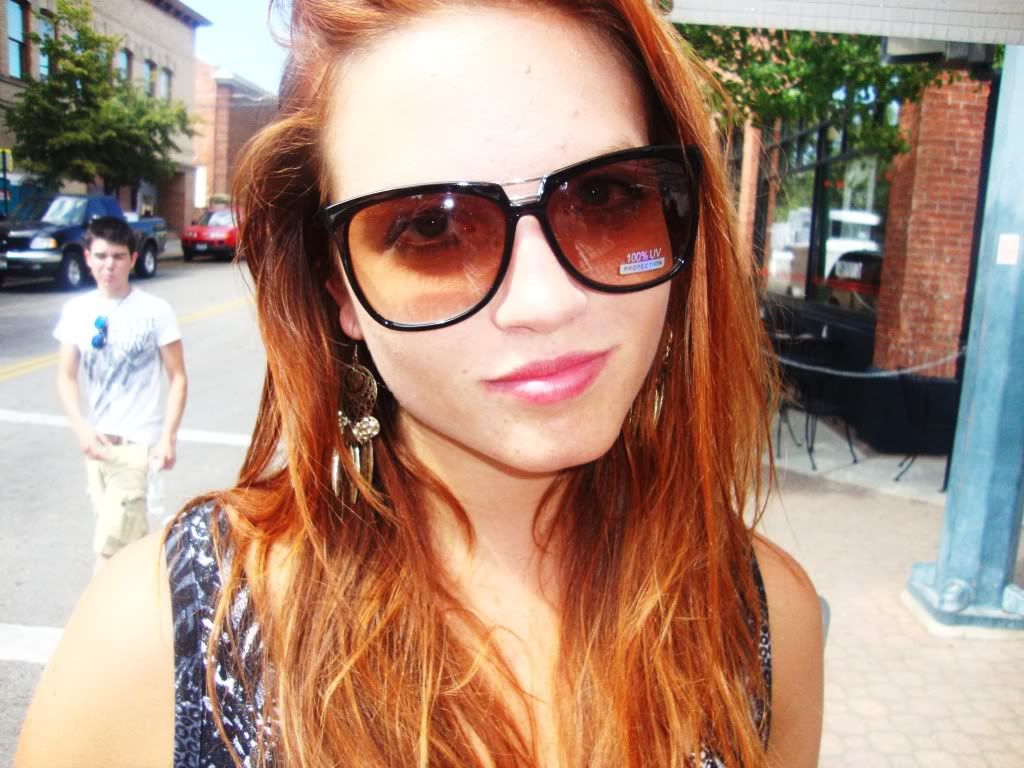 To top off our wonderful day of shopping, we were practically bombarded with free ice cream on our way back to the car. When we asked what the catch was, they told us there was none! Now THAT'S a perfect day!
xx Katie-Lu